Dallas city leaders admit rollout of new trash collection routes was botched
DALLAS - Dallas City Council members want answers about why the rollout of new trash collection routes was botched.
Some say they've been getting an earful from residents who have waited weeks to get their trash picked up.
City leaders admitted December may have been a bad time to roll out new trash routes for the first time in 10 years. 
Council members expressed frustrations Thursday.          
"This is the most troubling rollout in the three years I've been in District 1," said Councilman Chad West. "I have not gotten this many complaints about a rollout of a new city program."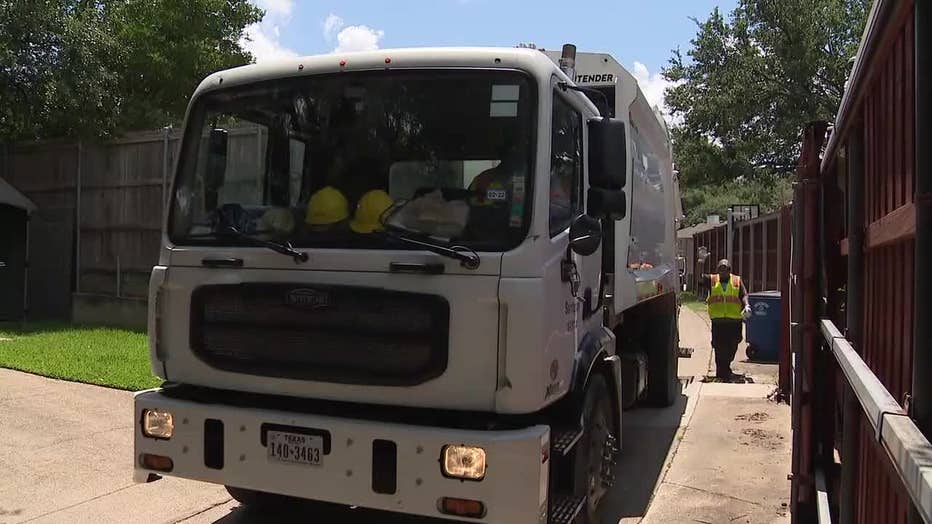 Their constituents are fed up with trash pileups. 
Shortage of workers leading to more delays for Dallas trash collection
"I am still receiving notices even this week from people not receiving service on their day," said Councilman Paul Ridley.
West says he's been hearing from dozens of constituents. Some of whom are resorting to drastic measures.
"Another neighbor says he is packing up his own trash and driving it to his office because he does not trust the city," he said.
The city changed trash routes for the first time in 10 years on Dec. 5.
Sanitation work schedules also changed from 10–12-hour days, four days a week to 8-9-hour days, five days a week. 
"If we can't get a rollout right with all the resources we have, it makes me cautious about other rollouts," West said.
Jay Council, the city's director of sanitation services, admitted they made mistakes.
"We did underestimate the ability of the drivers to catch on as quickly as we would have liked them to do," he said.
Then, there was the unexpected arctic blast that caused some workers to not show up.
"We normally don't experience severe weather," Council said. "We could have looked at a warmer month to roll out."
Add onto that the increased amounts of trash from Christmas parties and presents, and the city was operating with only half the fleet of sanitation trucks it needs due to unfulfilled truck orders. 
"It seems like we were doomed to fail," said Councilmember Jaynie Schultz.
Council promised that things are getting better as workers learn their new routes. 
"As we settle in, we will have the ability to be more dynamic and get missed calls from during the week," he said.
Anyone who is still having issues with your trash, the city of Dallas says it needs to know. That number to call is 311. People can also report online at: https://dallascrm.force.com/public/servicetypes.