Dallas apartment explosion: Arrest affidavit reveals new details of investigation
DALLAS - Court records describe the gun violence that led to a destructive gas explosion at a Dallas apartment building.
The arrest affidavit says Phillip Dankins argued with the mother of his baby, then later returned and fired several rounds into the apartment where a neighbor had been protecting the mother and child.
A bullet traveled through a hose behind an oven, which severed the gas line and started a leak and ultimately the explosion later that morning that injured eight people -- four of them firefighters who were inside or near the apartment.
Phillip Dankins was arrested on other charges October 2, three days after the explosion. 
Neighbors say they knew Dankins, but he didn't live there. They say his girlfriend stayed there with a relative.
MORE: Dallas apartment explosion: Man accused of shooting, damaging gas line
According to an arrest warrant affidavit, the night before the explosion, Dankins got into an argument with the girlfriend, who is the mother of his child. 
A neighbor brought the woman and child into his apartment for safety. Dankins went after her – but the neighbor pointed a gun at him and Dankins left. After telling the woman and child to go, the neighbor followed, leaving the apartment empty.
Police say Dankins later "returned to the location and shot several rounds into the front door, and side windows... One of the bullets went through the hose behind the oven causing a gas leak."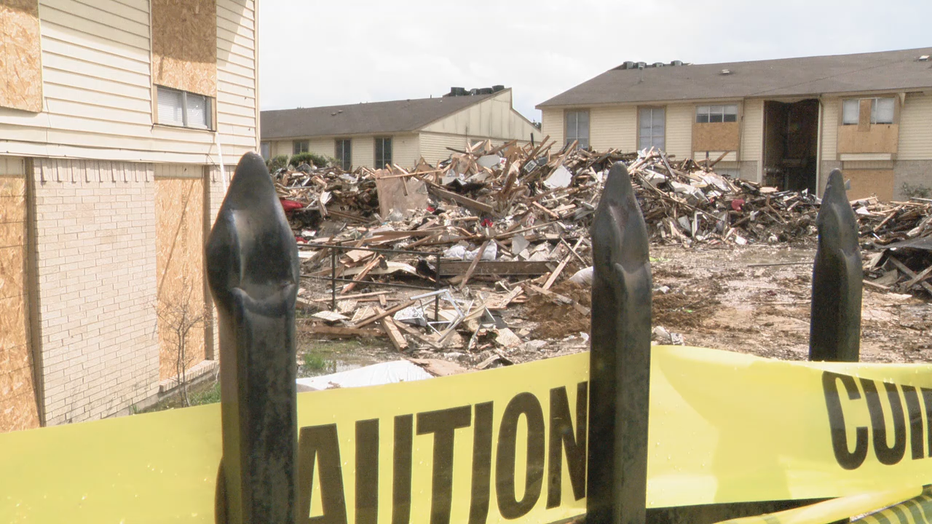 The leak continued unnoticed in the empty unit for several hours until later that morning at about 10 a.m. when neighbors smelled gas and called 911. 
Four firefighters from Dallas Fire-Rescue Station 25 were checking the building when catastrophe struck.
One of them, Pauline Perez, was inside the unit and immediately noticed the smell. As she went to leave, gas from the oven ignited. Perez was "thrown 30 feet and suffered 3rd degree burns to her arms and hands, along with 2nd degree burns to her thighs."
Fellow firefighter Ronald Hall was at the entrance of the apartment and suffered second degree burns and broke his right leg.
Firefighter Chris Gadomski was in the breezeway and blown backwards into a neighboring apartment, suffering broken bones in both legs and several burns all over his body.
The fourth firefighter, Andrew Curtis, was outside and injured his right foot.
MORE: Dallas apartment explosion injures 8, 3 firefighters in critical condition
Three apartment employees were also injured. A female employee was hit by broken glass, one man had singed hair and the third has second degree burns to both his arms. 
It was arson investigators who discovered the bullet damage to the gas line and notified DPD. 
Three days after the explosion, officers tracked down Dankins in Mesquite and arrested him on family violence charges. Police say he still had the gun used in the shooting, which was linked to a shell casing a tenant found outside the apartment a short time before the explosion.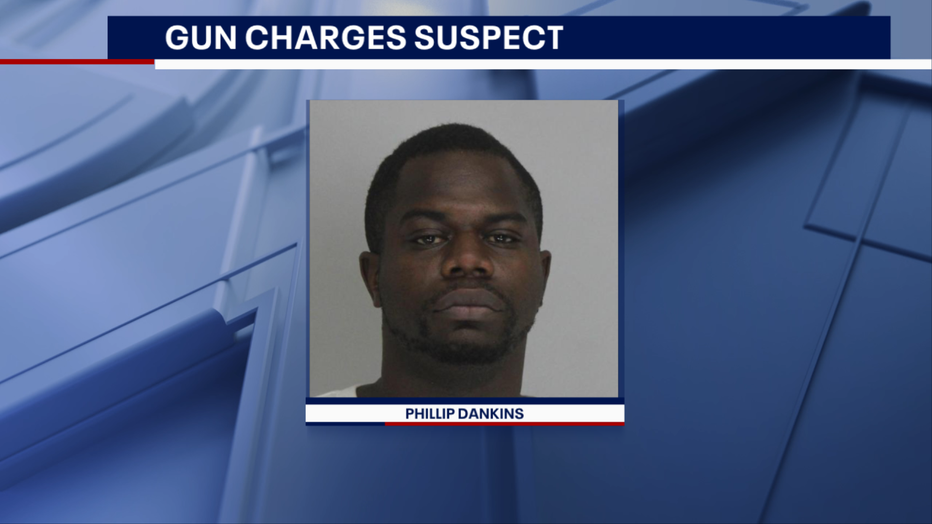 Now, three weeks later, Roshunda Tilley and her neighbors are still looking at a long recovery ahead.
"He did cause a lot to everybody over here, not just me. It displaced all of us," Tilley said.
After weeks without a home and waiting for answers, Tilley is finally moving back into her apartment with her family. But her home and her car are in shambles after vandals broke in. 
"Look, like what I always say, what goes on in the dark it comes to light," Tilley said.
Police say her loss and the displacement of hundreds of other tenants was caused by Dankins. 
"I can't say why, I don't know what was going through his head at the time, or what could've happened. I'm gracious we're still alive," Tilley said.
MORE: Firefighter injured in dallas apartment explosion released from hospital, 2 still hospitalized