Dallas and Ft Worth firemen work more than one thousand firework calls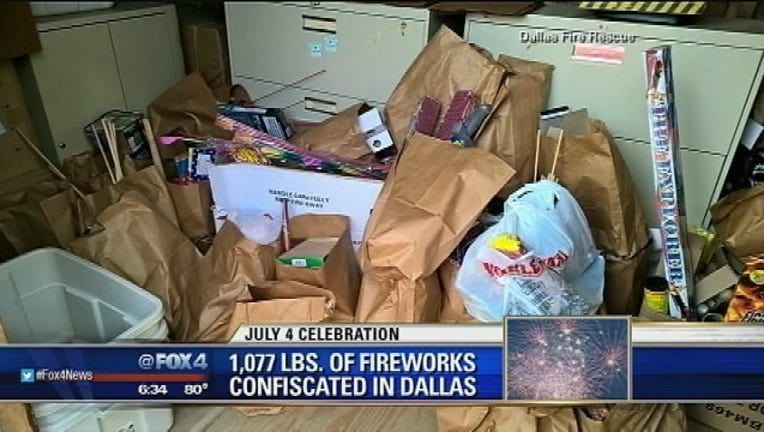 The Dallas and Ft Worth Fire Departments handled more than one thousand firework calls on July 4th.
The majority of those calls were handled by the Ft Worth Fire Department. Ft Worth Fire Department spokesman Lt Gregg Russell says the majority of those calls wound up with firemen talking to those who were illegally using the fireworks instead of writing citations. Russell says there were no major fires that can be connected to the use of fireworks. Medstar spokesman Matt Zavadsky says the ambulance company handled only one firework-related injury in Ft Worth. 
Dallas Fire Rescue spokesman Jason Evans says DFR firefighters handled 40 fires that are possibly the result of fireworks. Evans says DFR had four structure fires, 21 grass fires and 20 trash or dumpster fires. Evans says Dallas Fire Inspectors and Dallas Police confiscated over half a ton of assorted fireworks and did issue two citations. No information is available yet on firework-related injuries in Dallas.