CVS adding several COVID-19 rapid test sites in North Texas
DALLAS - North Texans will soon have quick and easy access to rapid COVID-19 tests at several CVS Pharmacy locations.
CVS announced it is adding dozens of new rapid-results test sites across the country this week, with plans to expand that to nearly 1,000 sites by the end of the year.
Initially, 21 stores in Texas will offer the service, including 11 in North Texas.
Locations:
11101 US Highway 380 Cross Roads, TX 76227 Denton County
1305 North Highway 377 Roanoke, TX 76262 Denton County
3200 Teasley Lane Denton, TX 76210 Denton County
1100 Flower Mound Road Flower Mound, TX 75028 Denton County
7000 Justin Road (FM407) Lantana, TX 75077 Denton County
775 East US Highway 80 Forney, TX 75126 Kaufman County
3701 Ira E. Woods Avenue Grapevine, TX 76092 Tarrant County
801 North Tarrant Parkway Keller, TX 76248-6860 Tarrant County
460 Northwest Parkway Azle, TX 76020 Tarrant County
8940 Coit Road Plano, TX 75027 Collin County
201 South Preston Road Prosper, TX 75078 Collin County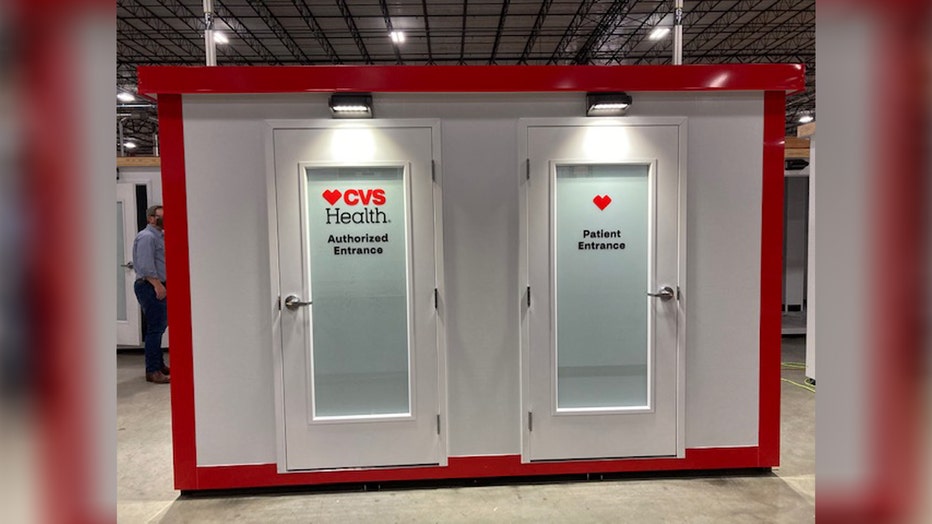 And while wider testing availability is a positive, some say that for now, the rapid tests may not be your best route.
CVS Health said the goal is increase access to covid-19 testing and help slow the spread of the virus.
The testing kiosks should be in place at designated pharmacies by the end of this week. The test is free for most patients.
A doctor with the Texas Coronavirus Task Force has offered some insight about rapid tests.
The parking lot at some North Texas CVS Pharmacies will soon look a little different.
"We're trying to pave the way to provide greater accessibility," said pharmacist John Fratamico.
Fratamico is a district leader for CVS Health.
"We want to think about safety for our customers who are coming in. Patients who want to get tested," he added.
That's why the rapid tests will be mostly administered inside parking lot kiosks.
Patients have to register in advance.
Inside the kiosk, they will be provided a test kit with instructions, and a CVS health team member will observe the self-swab process.
"Once the test is administered to them, they would wait in their car to get the results," Fratamico explained.
Which should be ready in 15 minutes.
The CVS announcement comes as more than 8.5 million rapid COVID-19 tests are on their way to Texas from the federal government.
"It's just a normal nasal swab, so it's more comfortable than some of the other tests we use," Dr. John Carlo said.
Dr. Carlo is part of the Texas Medical Association's COVID-19 Task Force.
He spoke about the pros and cons of rapid testing on Good Day.
"There are some good things with these tests. Number one, they are fast, they are easy to use," he said. "The bad things are it's not as accurate as some of our other tests."
Dr. Carlo said he's hopeful the increase in testing doesn't mean people stop being vigilant about COVID-19 precautions.
"My fear with testing is we cannot stop doing all the other precautions we're doing, because it's very possible that test could miss some infectious individuals," he explained.
Dr. Carlo said the PCR COVID test is the most accurate.
Those tests are sent off to a lab and results are typically ready within 2 or 3 days.
CVS does also offer the PCR test at many of its pharmacies.
Fratamico said patients can talk to one of their pharmacists to see which test is right for them
Patients must make an appointment at cvs.com and then will enter a parking lot kiosk to take the test. They can wait in their car for the results.