CPS investigating Rockwall Heath workout that led to hospitalizations
ROCKWALL, Texas - The Texas Department of Family and Protective Services said it is now part of an investigation into the hospitalization of multiple Rockwall Heath High School football players.
Meanwhile, parents of some of the hospitalized players are speaking out about what they went through. They called the workout their sons were forced to do at school on Jan. 6 excessive and said they want accountability.
Dr. Osehotue Okojie said she knew something was wrong last week after her son started showing symptoms of rhabdomyolysis – a dangerous medical condition where muscle tissue breaks down too fast.
"He couldn't lift his arms, brush his teeth. He could not lift his hands to wash his face. He had swelling in his muscles," she said.
Dr. Okojie said her son, a sophomore at Rockwall Heath, started showing those symptoms about three days after an aggressive workout during eighth-period athletics.  
According to her and other parents, the football team was ordered to do 400 pushups and had to allegedly start over whenever someone stopped.
As a result, her son and several others ended up in the hospital.
"My son was admitted from Monday to Sunday. He just came home Sunday night," she said.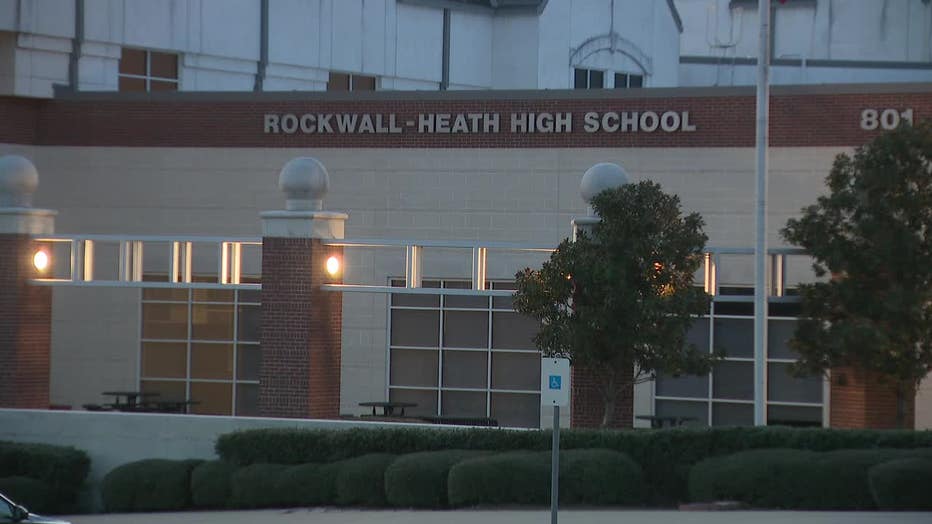 Three days after the workout, Rockwall Heath High School sent a letter to parents saying head football coach John Harrell was put on leave and an independent investigation was launched.
FOX 4 has learned that Child Protective Services is also investigating.
"I've spoken to military folks, and they haven't done that level of workout and these are children," Dr. Okojie said.
The school district has remained tight-lipped on the incident. Rockwall ISD hasn't said how many pushups the students were told to do or why.
"The way it was described to me by my son, it was a form of punishment," Okojie said.
Maria Avila's son also spent several days in the hospital. With the help of a translator, she told FOX 4 that his symptoms appeared just hours after the workout. 
"My son came home Friday night very sore. His arms were swollen. He couldn't brush his teeth. I didn't know what the consequences of these pushups," she said.
Both moms said they felt the need to speak up after seeing social media comments and watching other parents and students defend Coach Harrell.
The parents of two Rockwall Health High School football players say an excessive workout landed them in the hospital for several days.
"When you have a narrative our kids are soft or entitled, it's far from that," Okojie said.
"I want our kids to have the support from the community, to be able to go back to school and be welcomed by their teammates," Avila said.
The coach has been with the football team since 2019. He was named head coach a year ago.