City of Dallas cites Katy Trail Ice House for re-opening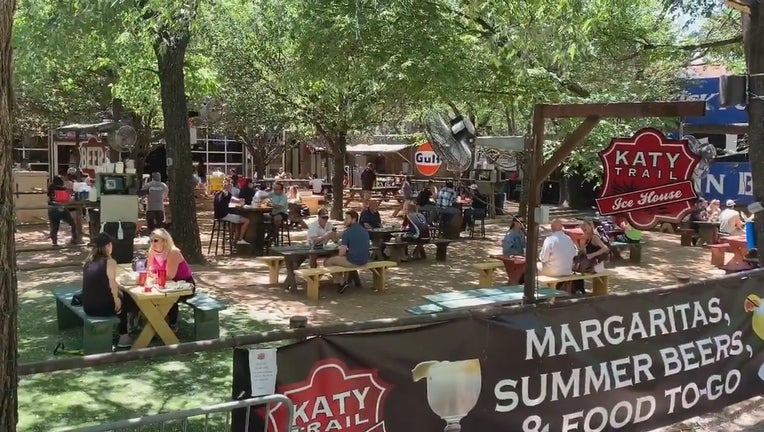 DALLAS - The city of Dallas says it cited the popular Katy Trail Ice House after it re-opened.
The city says the hangout along the Katy Trail in Uptown Dallas is considered a bar and was not allowed to reopen, even under Gov. Greg Abbott's new guidelines.
RELATED: Coronavirus coverage
The location is considered a bar, according to TABC guidelines, because more than 50 percent of its sales come from alcohol rather than food.
Katy Trail Ice House opened its door for dine-in customers on Friday. After getting the citation, it reverted back on Saturday to curbside to-go orders only. 
A Facebook post says it will reopen for dine-in on May 18.
RELATED:
Interactive map of Texas COVID-19 cases
As businesses start to partially reopen, North Texans wrestling with decision to go out or stay in