Carter Blood Care urging donors to give blood after winter storm depleted supply
DALLAS - Blood banks say last week's winter storm depleted their resources.
With shelves near empty, some patient procedures are getting delayed until the blood supply can be replenished.
It's a simple procedure, and currently, not enough of it is happening. 
"We have to see over 1,200 donors a day to meet the local demand," said Veronica Moore with Carter Blood Care.
Blood donations are lagging behind demand in North Texas after a more than three-day ice storm last week that stymied travel for tens of thousands of people. Not to mention, this is generally a slow time of year for donors to roll up their sleeves. 
RELATED: Weather prompts urgent need for blood donations in North Texas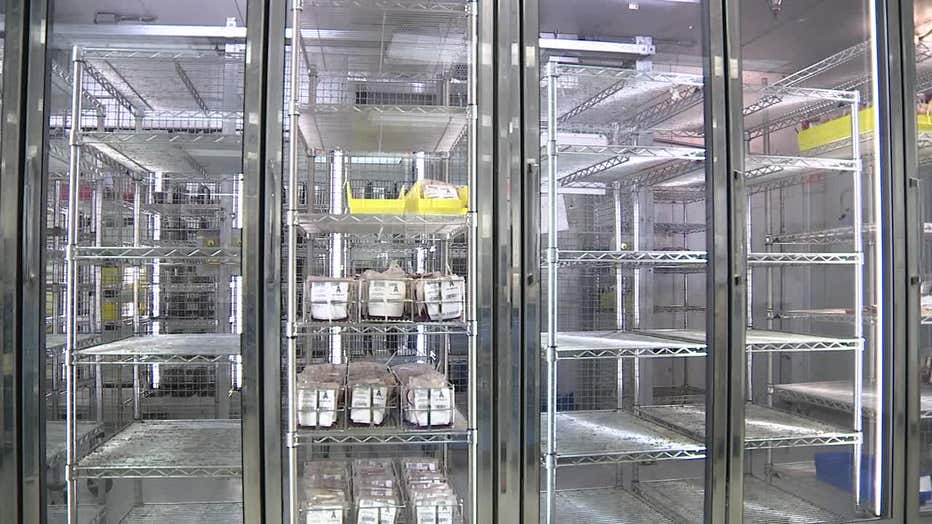 "When we are not able to collect for three days as we saw last week, this really impacts the patient and their treatment and the procedures they are able to have go on," Moore said. "So right now, we are in a state where we are having to wait. There is a delay potentially in getting the treatment that they need in the transfusions they need."
Carter Blood Care says platelets are storable for only up to seven days and are in high demand.  So is type O negative, which any patient can receive in situations involving trauma and emergency care. 
"So now as patients may have delayed their treatments as well because of the weather and unsafe conditions, now we may be seeing even more of them come in along with the other patients we have to serve in the community."
The hope is to encourage current and new donors to make the time to potentially save lives.