Carrollton man charged after allegedly using arrest of fentanyl suspects to advertise his own drugs
CARROLLTON, Texas - A Carrollton man is facing federal charges after investigators say he used the arrest of two alleged drug traffickers to promote the sale of his own drugs.
Donovan Jude Andrews was arrested in Carrollton on Wednesday and charged with intent to distribute a controlled substance.
Investigators believe the 20-year-old is connected to at least two new overdoses.
Weeks after three Carrollton suspects were arrested for allegedly selling fentanyl laced pills to middle and high school students, federal investigators arrested a man they say tried to take advantage of less competition.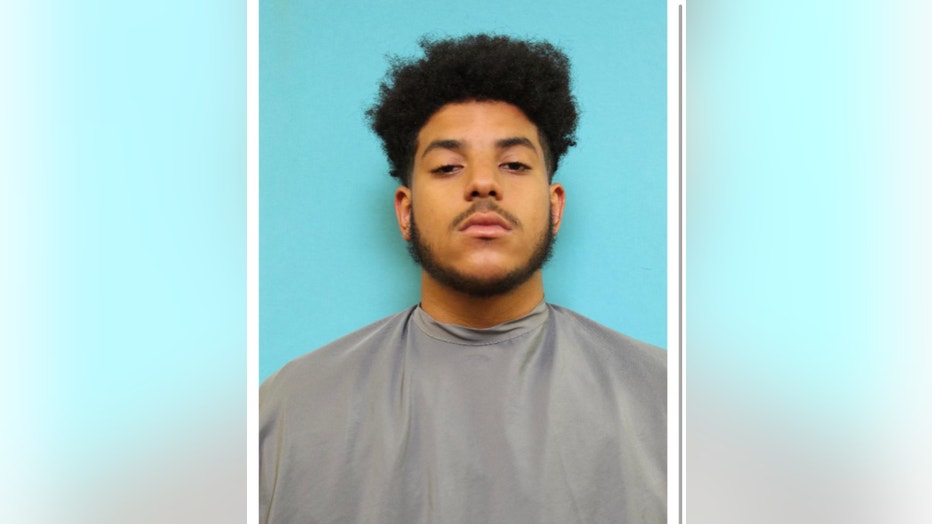 Donovan Jude Andrews (Source: Carrollton Police)
In February, Andrews is accused of commenting on an Instagram post announcing the arrest of Luis Navarrete and Magaly Cano, who allegedly led a drug ring responsible for 3 deadly fentanyl overdoses by teenagers in Carrollton.
READ MORE: 22-year-old arrested, considered 'main source' of fentanyl that killed 3 Carrollton teens, feds say
Andrews, allegedly commenting under the handle 'deegetbandz_3x', said that the two suspected drug dealers "took all the ATTENTION" from lawmakers and that he was selling his own M/30 pills for $10 apiece.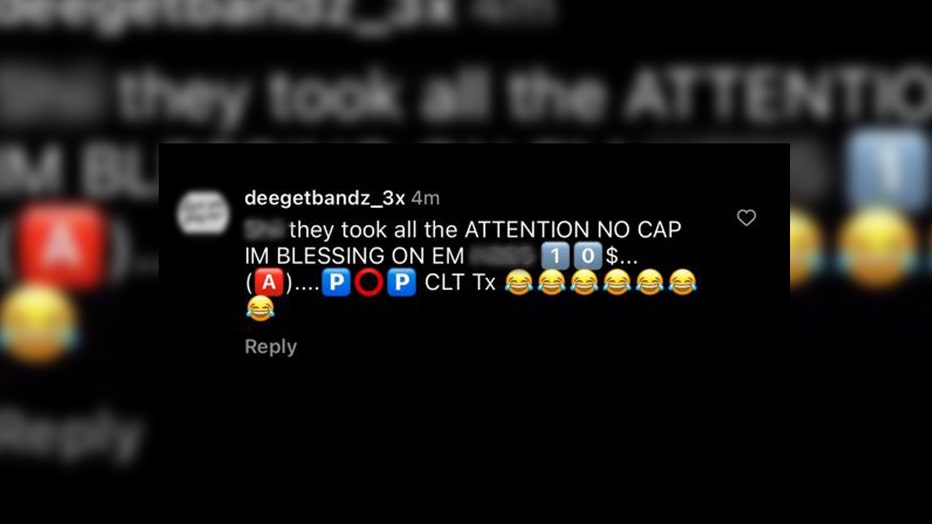 He also shared an Instagram post announcing the deaths of the three students with the caption "F*** em come get em."
Investigators saw the comment and started monitoring the account, finding numerous posts about the sale of blue M/30 pills, ones commonly found to be laced with fentanyl.
Investigators didn't have a name yet, until the account posted a picture from inside the hospital showing someone holding a urine sample that included the full name Donovan J Andrews with a date of birth.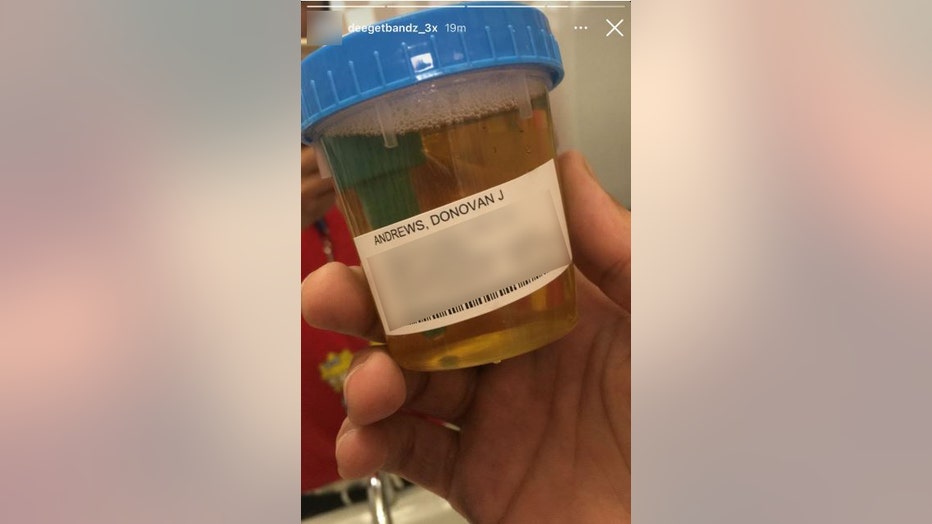 Using the information, police identified his home address, according to the criminal complaint.
According to the US Attorney's Office, in early February a 14-year-old who suffered an apparent fentanyl overdose told police she had purchased the pills from a person using the same Instagram account.
Law enforcement also believes a 15-year-old Hebron High School student who did not cooperate with officers purchased pills from Andrews.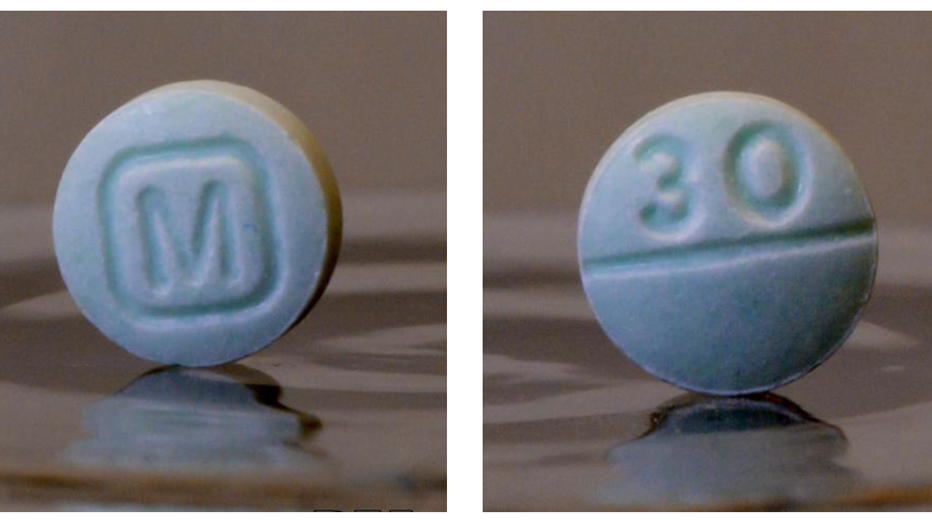 Police started surveillance at Andrews' home and spotted him making several hand-to-hand transactions on the street.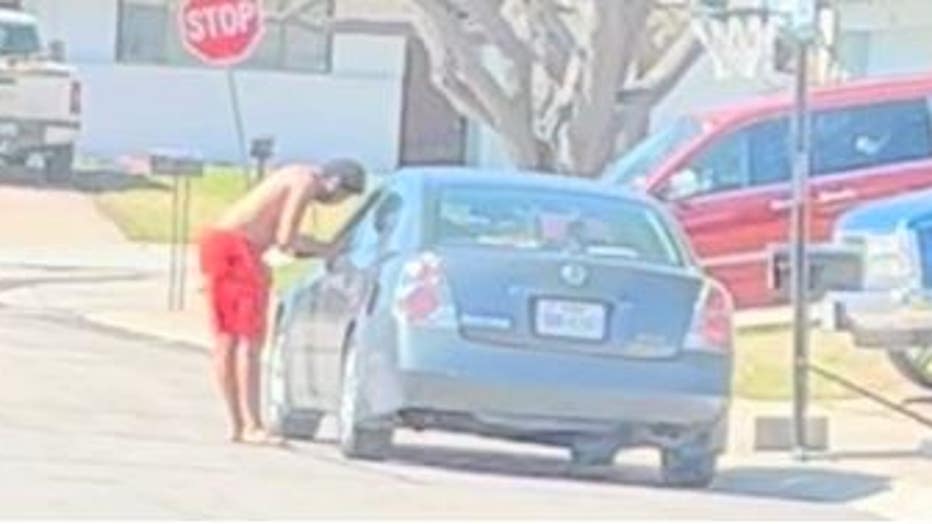 They also spoke to an 18-year-old Hebron High School student who said she bought pills from a man named Donovan who used the 'deegetbandz_3x' Instagram account, according to the USAO.
In March, law enforcement pulled over a car connected to Andrews. He had a baggie of pills in his sock which a field test later showed as a presumptive positive for fentanyl. 
The 17-year-old Hebron student who was driving the car told officers that he drove Andrews around in exchange for one to two pills a day.
"Most of us recoiled in horror when we heard that nine Carrollton children suffered ten fentanyl overdoses in the span of just six months. Mr. Andrews, on the other hand, allegedly seized on the situation as a marketing opportunity. Knowing full well that fentanyl was killing our kids, he allegedly attempted to convert survivors into customers," said U.S. Attorney Leigha Simonton in a statement.
If Andrews is convicted, he faces up to 20 years in federal prison.