2 Carrollton adults led fentanyl ring that led to deaths, hospitalizations of students, feds say
CARROLLTON, Texas - Federal authorities believe two adults are behind a fentanyl ring in Carrollton that led to three students' deaths and several more juvenile hospitalizations.
According to a recently unsealed affidavit, 21-year-old Luis Navarrete and 29-year-old Magaly Mejia Cano are facing drug distribution charges.
A house on the 1800 block of Highland Drive in Carrollton is just five blocks from RL Turner High School and two blocks from Dewitt Perry Middle School. Investigators say it is there that Navarrete and Mejia Cano distributed drugs to eight RL Turner High School students between 14 and 16 years old, who then sold the drugs to their classmates at the high school and two middle schools.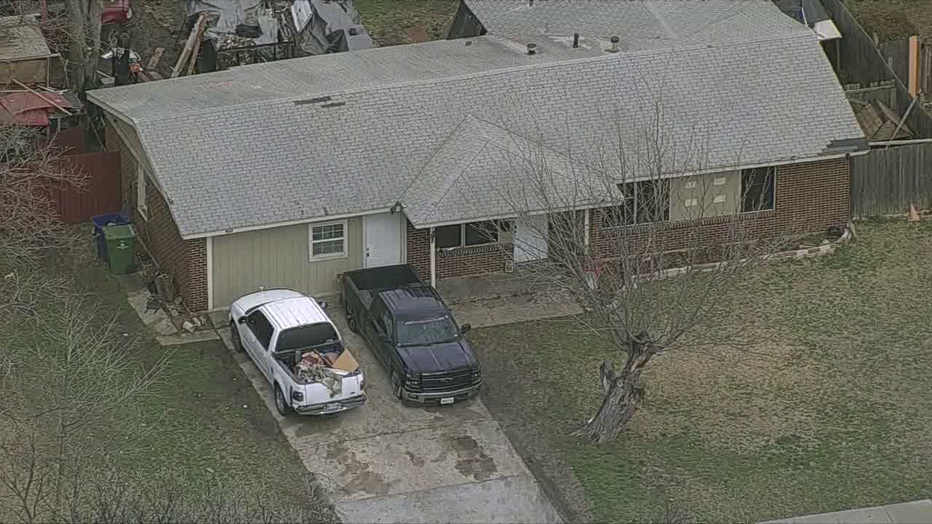 17-year-old Jordy Navarrete says he had no idea that his cousin, who he says was living with his family, was allegedly running a fentanyl operation out of their home.
"I had nothing to do with that, and I just to make sure that like my family is okay," he said.  "I know all about fentanyl. Like, I know it's a very like deadly thing, and I'm against it as well."
Jordy goes to R.L. Turner High School.
The document states that in January, Carrollton police investigators and school resource officers with the Carrollton-Farmers Branch Independent School District noticed a trend of juvenile medical emergencies consistent with fentanyl overdoses.
They identified nine students from RL Turner High School, Dewitt Perry Middle School and Dan F. Long Middle School who had overdosed between September 2022 and January 2023. Three of those teens died because of the overdose. Seven had to be hospitalized.
The investigators began conducting interviews and learned that Navarrete and Mejia Cano were operating a drug house that was just a few blocks away from both RL Turner High School and Dewitt Perry Middle School, the affidavit states.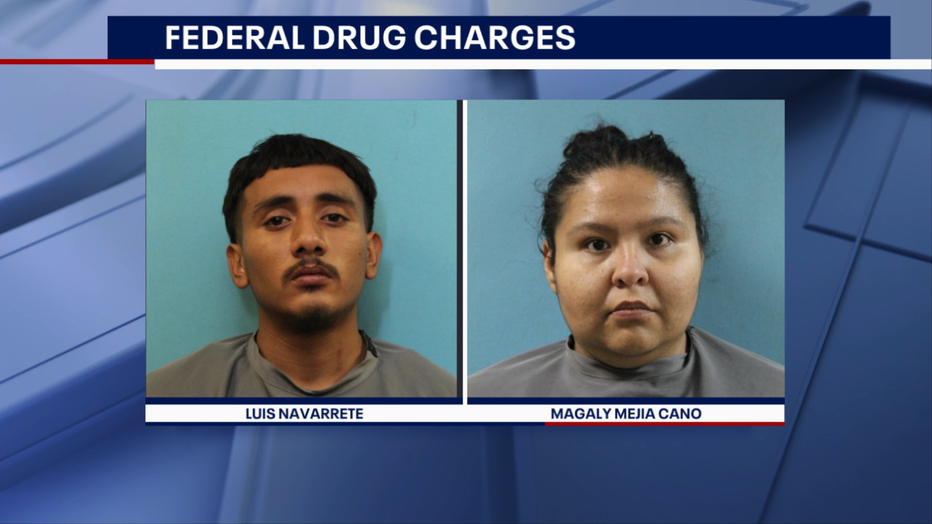 The pair had allegedly been distributed "M30" or Percocet pills containing fentanyl to teens in the area. 
"On multiple occasions, law enforcement members have observed Navarrete and Mejia Cano conduct hand-to-hand transactions with multiple individuals who sometimes arrive on foot and in vehicles. Many of the hand-to-hand transactions were with juvenile students at RL Turner High School," the affidavit states.
During the course of the investigation, a Drug Enforcement Administration task force officer interviewed one of the teenage overdose victims, a 14-year-old girl who attends RL Turner High School.
She suffered medical emergencies on Christmas Eve and again in January after ingesting pills that she said she purchased from two separate 16-year-old classmates. The second overdose left her temporarily paralyzed. 
Investigators were able to link the girl's two 16-year-old dealers to Navarrete and Mejia Cano through cellphone records, source interviews and undercover surveillance. The girl also identified Navarrete as someone she had purchased pills from in the past.
The youngest overdose victim was just 13 years old.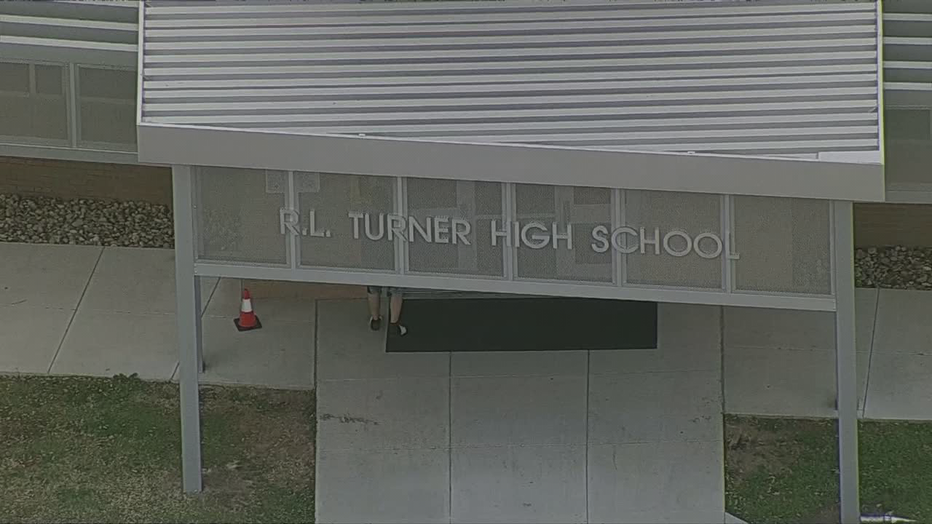 Richard Roper is a former U.S. attorney for the Northern District of Texas who is not associated with this case. He says these arrests should be a wakeup call to parents. 
The problem is users have no idea how potent it is and that is what caused the deaths," he said.
With fentanyl being labeled the deadliest drug in the U.S., Roper says Navarrete and Mejia Cano will likely face stiff sentences if they are convicted. 
"In federal court, sentences could be very high just because fentanyl is being distributed and the fact it is near a school could be an aggravating factor," he said. "And to top that off, if someone dies, the sentence could be no less than 20 years."
"To deal fentanyl is to knowingly imperil lives. To deal fentanyl to minors — naive middle and high school students — is to shatter futures. These defendants' alleged actions are simply despicable. We can never replace the three teenagers whose lives were lost, nor can we heal the psychological scars of those who survived their overdoses. But we can take action to ensure these defendants are never allowed to hand a pill to a child again," said U.S. Attorney Leigha Simonton in a statement. 
DEA Dallas Division Special Agent in Charge Eduardo Chavez says they began their investigation last month following a series of overdoses.
"We did not want one more pill being able to hit these streets and to essentially cause another poisoning or another overdose," he said.
According to a criminal complaint, Carrollton police officers and the DEA conducted surveillance on the home where Luis and Cano stayed for about a month.
"Once we started peeling these layers back and at least identified these two individuals, we didn't essentially let them out of our site," Chavez said.
Investigators say they had cooperation from an overdose victim, one of the juvenile dealers and someone they pulled over after they observed them making a hand-to-hand transaction at the home. They all gave information pointing to either Luis or Cano as dealers. 
They're charged with conspiracy to distribute and possess with the intent to distribute a controlled substance.
"It was getting these deadly pills and the people immediately responsible behind bars," Chavez said.
The DEA says the investigation is still active and more people will be held accountable. It says fentanyl continues to be a nationwide issue, especially for kids.
"The DEA in 2022 seized over 11 million deadly doses of fentanyl," Chavez said. "There is still fentanyl out there, there are still pills out there."
As for Jordy, he says his family was unknowingly housing the alleged drug dealers.
"We weren't aware of what's going on. That's what I'm saying. That's on them. Like, I have no idea what they were having going on," he said. "They would just come here. They would just stay here. But like I said, I have my own responsibilities. I had to go to work. I had to go to school. I have a lot of stuff to keep up with too."
Investigators say they witnessed hand-to-hand drug transactions between the adult suspects and teenage dealers at the Highland Drive home.
Neighbors describe it as alarming on the otherwise quiet street.
"It surprises me that it was coming from a house so close, and I didn't know about it," said neighbor Abel Hernandez.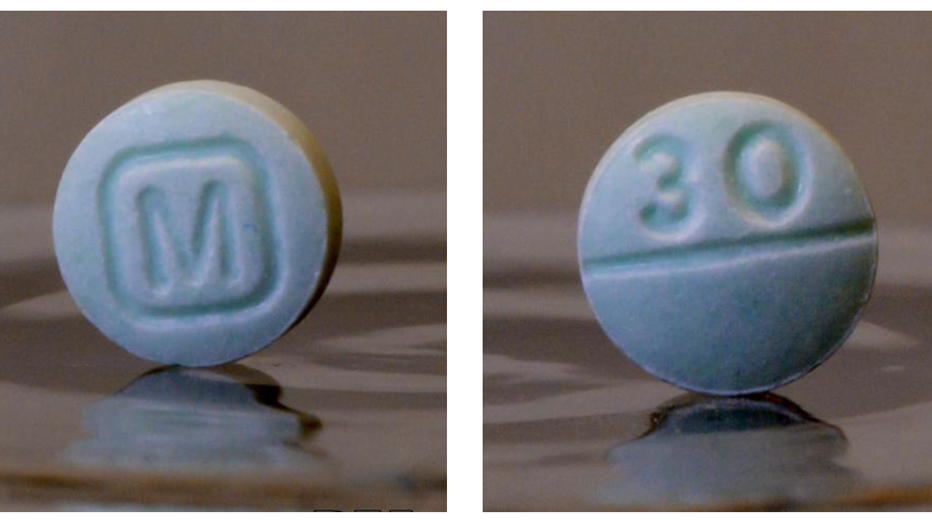 Illegally produced fentanyl-laced pills often look similar to legitimate prescription pills like oxycontin or Percocet. They are often referred to as M30s on the street. 
DEA research shows six out of ten pills laced with fentanyl contain a potentially lethal dose, leading to the slogan "one pill and kill." 
The DEA says fentanyl typically comes in powder form from China. It's sent to Mexico where it's pressed into pills and usually brought to the U.S. through standard border entry points. 
Texas Governor Greg Abbott released a statement about the case on Monday evening through a spokesperson.
Police arrested Navarrete and Mejia Cano on Friday. They are expected to make their first court appearances on Monday. 
If convicted, they each face up to 20 years in federal prison.