Carroll ISD to vote on leaving TASB over 'divisive political ideologies'
SOUTHLAKE, Texas - Carroll ISD's Board of Trustees will vote on Monday on renewing its membership the Texas Association of School Boards. The resolution claims that the TASB's actions "do not align with the values of the majority of Texans."
The resolution, submitted by CISD Board President Cam Bryan, would determine if the district plans to renew its membership with the TASB in 2024.
The Texas Association of School Boards is a nonprofit that helps districts with things like insurance and training for school board members. It claims to have all 1025 Independent School Districts in the state as members.
The resolution says the TASB promotes "divisive political ideologies" in its training and conferences. It also says that services provided by the TASB are available on the free market and that competition could the cost to taxpayers.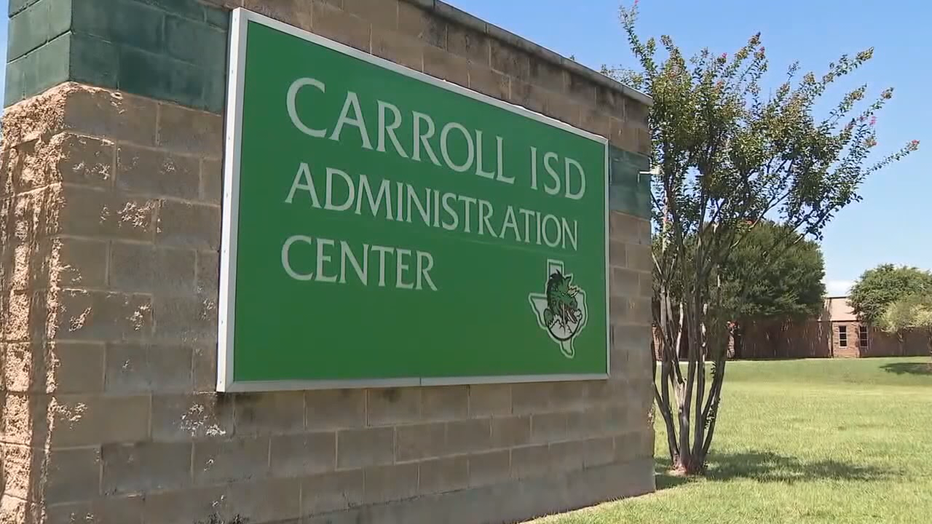 READ MORE: Great-grandson of author confronts Carroll ISD over book under review
The discussion from Caroll ISD comes after some state lawmakers have spoken out against the group's policies regarding transgender students.
The TASB's 13-page legal guidance posted on its website lists several suggest policies when it comes to transgender students. One example says, "a district's refusal to allow a transgender student to use the restroom according to the student's gender identity as an example of sex-based discrimination."
It also has a section about Texas Attorney General Ken Paxton's 2022 opinion in which he calls gender-affirming care procedures child abuse. The TASB guidance says there is no obligation for teachers to report a transitioning child. It states, "unless abuse or neglect are suspected, parents have the right to direct the upbringing of their children and make medical decisions for them."
READ MORE: Former teacher becomes school police officer in Southlake
Earlier this year, Rep. Bryan Slayton (R-Royse City) sent a letter to Texas Attorney General Ken Paxton to review the policies, calling the TASB's guidance "radically pro-transgender."
State Rep. Brian Harrison (R-Waxahachie) sent a letter to school board presidents across the state in January asking for districts to leave the TASB over some of the policies.
The Carroll ISD resolution directly references Harrison's letter.
READ MORE: 2 new investigations opened into allegations of discrimination at Carroll ISD
The Board of Trustees is expected to vote on the resolution during its meeting on Monday at 5 p.m.