Texas early voting turnout significantly lower than 2020, 2018
DALLAS - Candidates spent the day Monday trying to get voters to the polls. Midterm election day is Tuesday and, so far, turnout has been low.
Voter turnout broke records in 2020 and 2018, but while midterms always have a lower turnout than presidential elections, this midterm is much lower than four years ago.
 "Turnout is actually lower than it was in 2018," said Austin-based pollster Derek Ryan.
There has been a 7 percent drop in early voting versus what Texas saw in 2018.
2022 midterm elections: Here's what to watch in the high-stakes races
"There are two million more registered voters this cycle than there were four years ago, so turnout is even further behind what it was in 2018 because of that," said Ryan. "It looks like about 5.5 million Texans voted early and a half a million more Republicans than Democrats."
Dallas County remains solidly blue based on early voting, and Tarrant County is redder than it was 4 years ago.
The early voting numbers have been down in every urban and suburban county in the state, despite a big race at the top of the ticket.
Republican Gov. Greg Abbott is seeking his third term. He faces Democrat Beto O'Rourke, who has raised more money. But the polls show Abbott holds an advantage with voters.
"There are some people out there that are just fed up with politics in general that have decided that they just aren't really interested in voting," said Ryan. 
Voter's Guide: 2022 Midterm Election in North Texas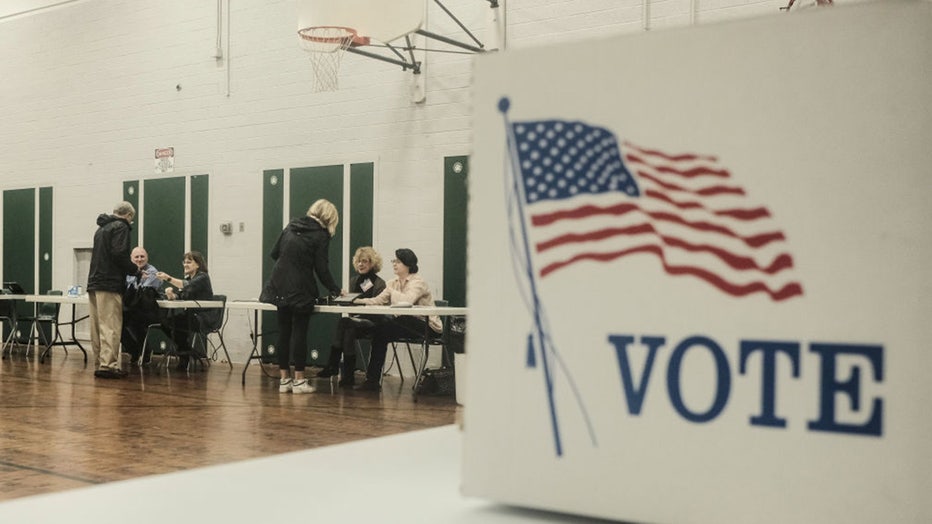 (Matthew Hatcher/Bloomberg via Getty Images)
Of the early votes Republican primary voters make up 40%.
Democrat primary voters made up 29%.
Voters with no primary election history made up 30% of voters.
"30% is quite a lot, but it's not uncommon. Those people are usually occasional voters, it might be that they turn out, be that they turnout infrequently and split between Democrats and Republicans, but they're not clearly identified one way or the other," said Ryan.
While many thought this would be an election where younger voters would show up in big numbers, based on the early vote, that is not going to happen.
"Through early voting statewide only 9% of the voters that were cast were by people age 18 to 29. For comparison, in 2018 18 to 29-year-olds actually made up 13% of all of the votes cast," said Ryan.
This is election season is shaping up to look more like 2014's midterm election than the last midterm in 2018.
"2014 was a very good Republican year, 2018 a very good Democrat year. So it depends on whether the cycle is wind at your back or wind in your face, and it is in the face of Democrats this year," Ryan said.
All other major statewide officers are on the ballot including the lieutenant governor, attorney general, and land commissioner.
The last day of early voting saw a big surge of voters with more than 4% of registered voters taking part.
Overall, nearly 33% of all registered voters in Dallas, Tarrant, Collin, and Denton counties voted early.
That's down from more than 61% in 2020 when there were three weeks of early voting due to the pandemic and down from nearly 43% in 2018.
Statewide, about 2 million more people are expected to vote on Tuesday.
Krispy Kreme giving away free doughnuts on Election Day 2022
The polls will be open Tuesday from 7 a.m. to 7 p.m.
Election day coverage starts on Good Day. Then FOX 4 News at 9 will have the latest results and analysis.
Live results will also be available on FOX4News.com and the FOX 4 News app.