Rent hike forced retired 80-year-old to take job as a janitor, now strangers have raised $28,000 for him
CALLISBURG, Texas - Students in Cooke County, Texas took it upon themselves to help out an 80-year-old who was forced out of retirement to take a job as a janitor, and now his story is spreading across the country.
The man, known to students in Callisburg ISD as Mr. James, had his rent raised about $400 a month and could not make ends meet without getting back on the job.
Mr. James started working at Callisburg High School in January, after a career in a different field. 
READ MORE: Family raises over $250,000 for pizza delivery worker who fell on their porch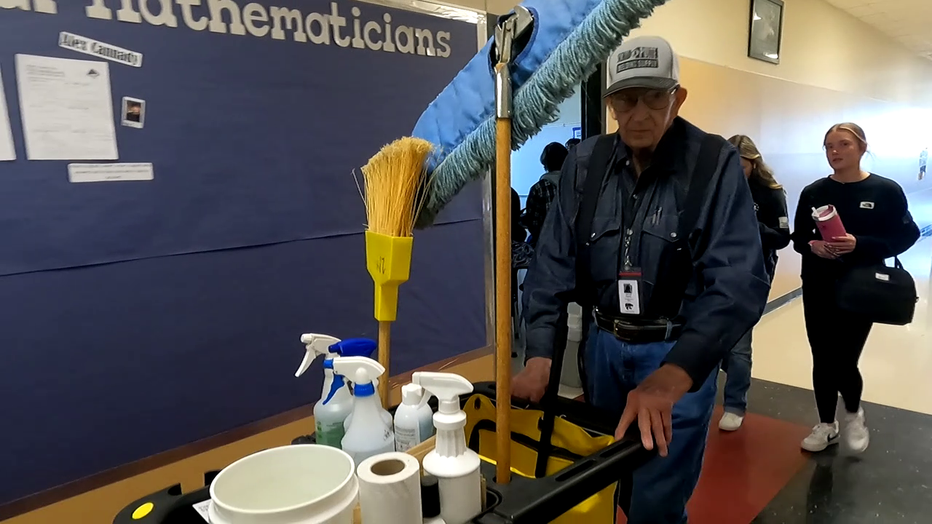 "He's a hard worker. He's an older man, so he doesn't get around like the students do, but he's a worker," said Jason Hooper, the principal of Callisburg High School.
Three students at the school heard his story and decided to do something about it.
"It got brought up the other day in class and me and my friend Banner were like, you know what we should start a GoFundMe, you know like those things people do on TikTok and it goes viral," said Callisburg senior Marti Yousko.
They asked Greyson Thurman, who has a decent following on TikTok, to post about the campaign.
"I think God called us all to do it," said Thurman. "Once I heard, 'Greyson you should post it', something was heavy on my heart telling me, Greyson you gotta do it and if you don't this guys going to keep working here."
The GoFundMe titled, 'Getting Mr. James out of this school' quickly went viral.
The response to the story has been immense. 
"We knew being in a small town like Callisburg that people would want to help and people would want to support us, especially with something like this, but I don't think we ever imagined that there'd be like news channels here," said Yousko.
The teens set the original goal at $10,000. In two days, the campaign has raised more than $28,000.
"When we told him, he was kind of like, 'dang, that's alright!'," said Yousko.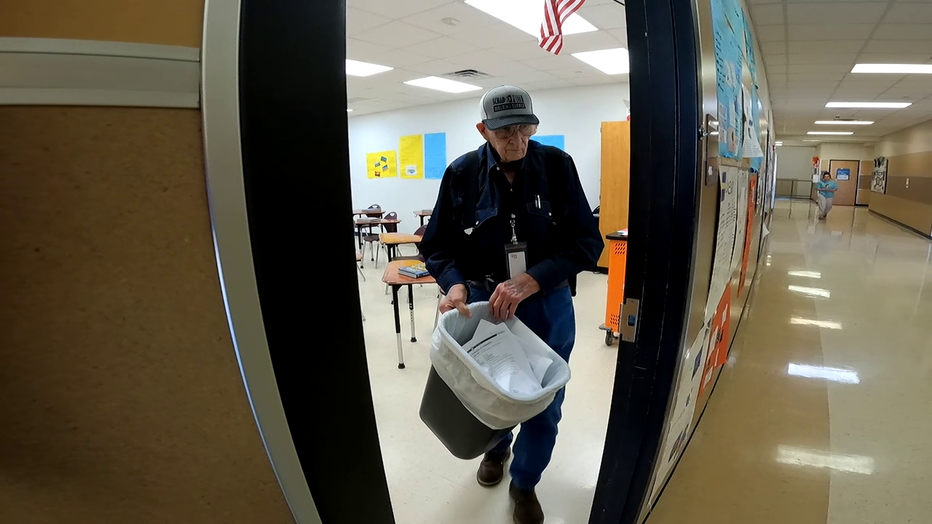 FOX 4 asked Mr. James for an interview. He declined, but was okay with his story being shared with others.
"He doesn't want any part of the spotlight. He's very appreciative of what these students have done," said Hooper.
"Someone as sweet as him deserves this. There is no question about it," said Yousko. 
READ MORE: South Carolina man wins $150K Powerball prize, donates it all to charity
The students say the goal is to set Mr. James up for life.
"I don't think anyone should have to come out of retirement just to make ends meet," Yousko said.
"Nobody deserves to work their whole life. They deserve to enjoy everything," said Thurman.