Burning trailer causes 3 fires in Kaufman County; authorities search for driver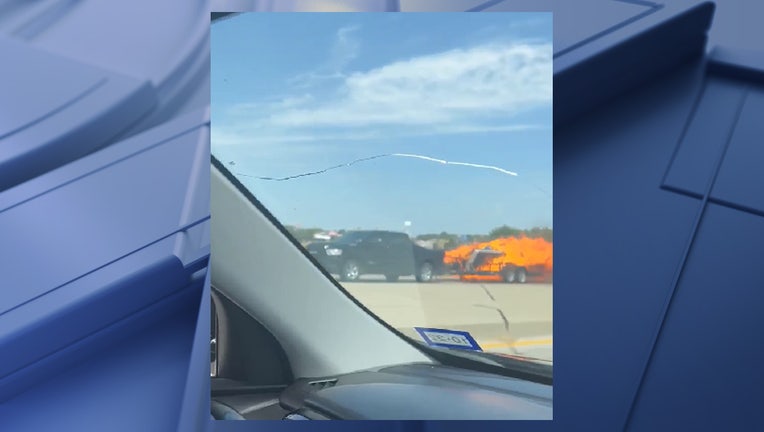 KAUFMAN, Texas - Authorities are searching for the person who drove a burning trailer that started three separate fires just east of Kaufman on Sunday.
The fires broke out after someone drove the burning trailer down two county roads, Kaufman County officials said. The driver involved unhitched the burning trailer on a bridge and fled the scene before authorities arrived to put out the flames.
The three fires are about 20% contained, and fire crews remain on scene.
READ MORE: Possum Kingdom Lake fire ignited by glass bottles in trash can
Nine homes were evacuated as a precaution, but that evacuation order has been lifted. No injuries have been reported.
Anyone with information about this case is asked to call the Kaufman County Fire Marshal's Office at 469-376-4110.