Innocent Burleson woman killed by stray bullet in drug deal shootout, police say
BURLESON, Texas - Six people have been arrested for the death of a Burleson woman caught in the crossfire of a shootout over drugs.
Burleson police said it happened Friday night as a group of men were meeting for a drug transaction. There was some sort of disagreement, and shots were fired.
Kathryn Bitner Bryan, 64, a mechanical engineer, was driving through the area at the time and was hit by the gunfire.
Police say these six men are responsible. Two of them had come from Mission, Texas, to buy dope. Four of them from various parts of Johnson County were selling it.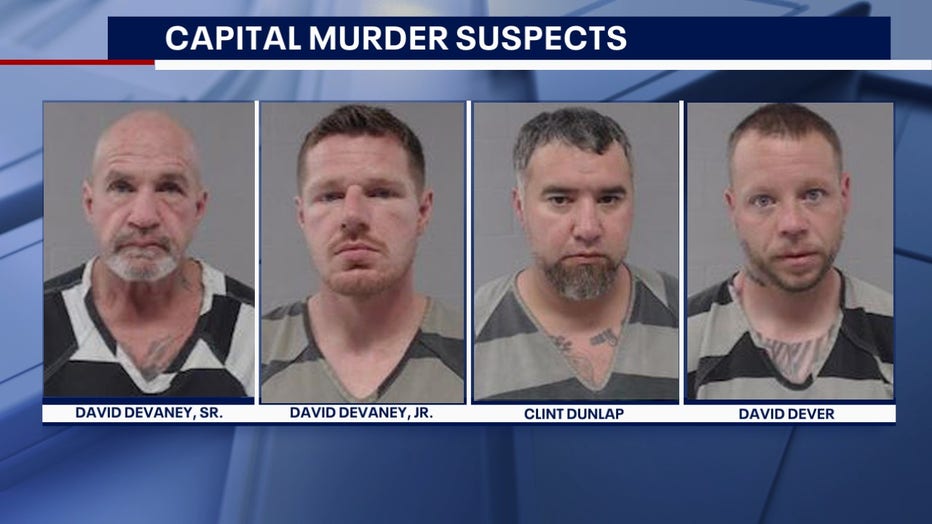 RELATED: Woman shot while driving through Burleson, 6 arrested
"She went to work. She was going home to Arlington to her husband," said Burleson Police Chief Billy Cordell. "She stopped by the grocery store to pick up a few items on the way. And 10 minutes later, she was caught in a gunfight between drug dealers that cost her, her life."
Police say Gustavo Hernandez and Francisco Mejia brought counterfeit money to purchase the drugs, while the seller group also had sinister plans.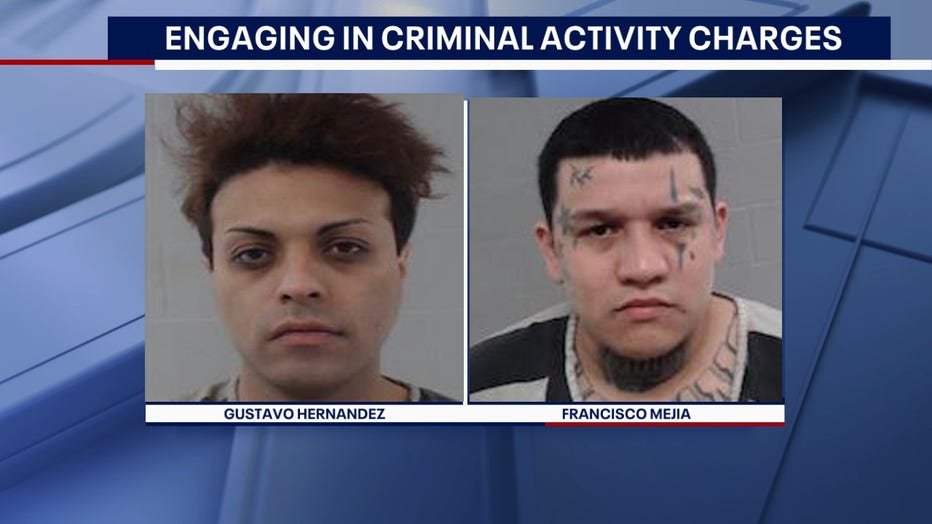 "Hernandez and Mexia had a plan to rip off the drugs from the four others by giving them counterfeit money to pay for the illegal narcotics while the four others had a preconceived plan to rob Hernandez and Mexia of the money," Cordell said. "So both sides of this transaction had preconceived plans to rip off the other."
When the parking lot deal on Wilshire Boulevard went bad, a chase and gunfire erupted.
Three vehicles were involved. One of them was a Chevy Malibu.
"The Malibu then traveled across the median and turned back south in the northbound lanes of Wilshire Boulevard," Cordell explained. "Shots continue to be fired in the direction of the Malibu, and it is believed Miss Bryan was struck with the fatal bullet during this time."
Mejia was shot in the leg and dropped off at an emergency care facility. Police were alerted.
Witnesses were also helpful, and surveillance video captured all of the vehicles together at one point. 
"That provided us a lot more insight. So when we continued these interviews throughout that night and into the next day, that gave us the ability to get our arms around what really happened and who all was involved," Cordell said.
Bryan's husband told FOX 4 his wife worked for a chemical plant in Cleburne. They have two sons, two grandchildren and another on the way.
"One of the most important things that we could do was work to get these suspects off the streets as quick as we can," Cordell said. "There was a lot of good police work that made that happen."
The men face a variety of charges. Four are charged with capital murder, and the other two face charges for engaging in criminal activity.