Woman's body found in bullet-riddled SUV at Dallas park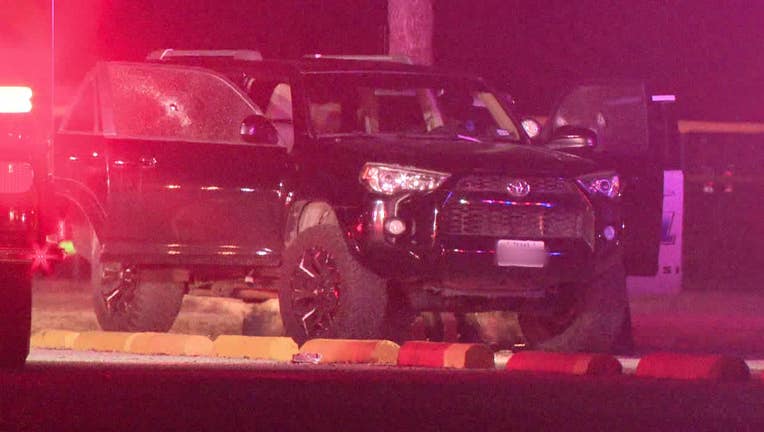 article
DALLAS - A police officer found a woman shot to death at a park in Old East Dallas.
The officer was walking with his K-9 partner at Samuell Grand Park just after midnight Thursday.
He reportedly spotted an SUV full of bullets in a parking lot there near the park's aquatic center.
Dallas police officer, capital murder suspect injured in apartment complex shootout
The woman was dead inside the vehicle. It's not clear how long she'd been there.
Dallas police don't yet have a suspect or know the motive for the shooting.
They're asking anyone with information about the case to give them a call.