Dallas police officer injured, murder suspect killed in apartment complex shootout
DALLAS - A Dallas police officer was injured and a capital murder was killed in a shootout in an apartment complex parking lot on Wednesday afternoon.
Dallas police have not named the suspect and did not say how many shots were fired, but the car the suspect was in shows evidence of a lot of gunfire.
Dallas police say the officer from the Fugitive Unit was attempting to serve a warrant to a capital murder suspect at the apartment complex on Bahama Drive in West Oak Cliff.
The officer ordered both the driver and the passenger, who was the suspect, out of the vehicle, according to Dallas police.
Police say the driver complied and was taken into custody, the passenger remained in the car and fired shots at the officers. Dallas PD says the officers then returned fire. One officer was hit in the foot.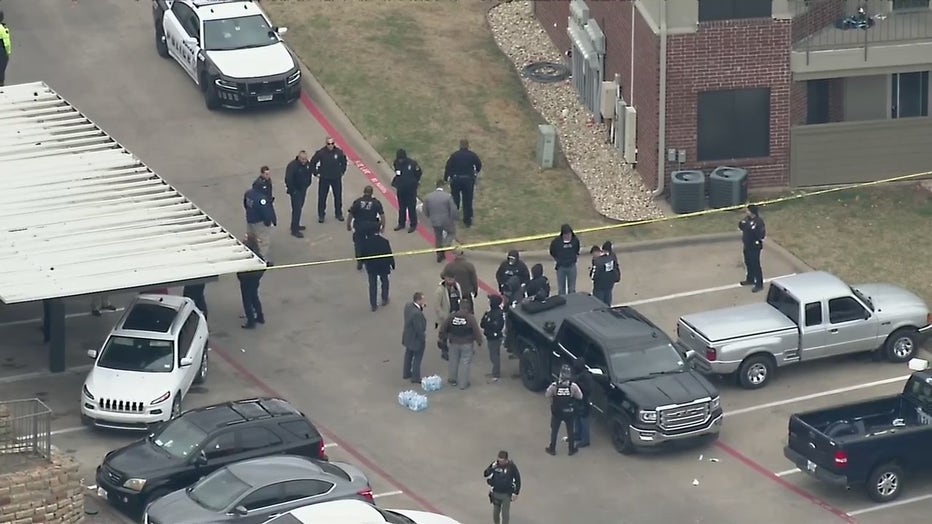 The suspect was hit by gunfire and was taken to the hospital in critical condition, where they later died.
On Thursday, police identified the gunman as 18-year-old Joey Fraire.
We do not know how many times the gunman was shot, and police did not say how many officers fired their weapon. 
From SKY 4, you can see how the white police SUV had the suspect's car boxed in tight under the car port. The police unit appears to have been hit by some bullets in the right front.
SKY 4 also shows multiple bullet holes in the rear window, roof, side and right rear passenger door of the suspect's vehicle.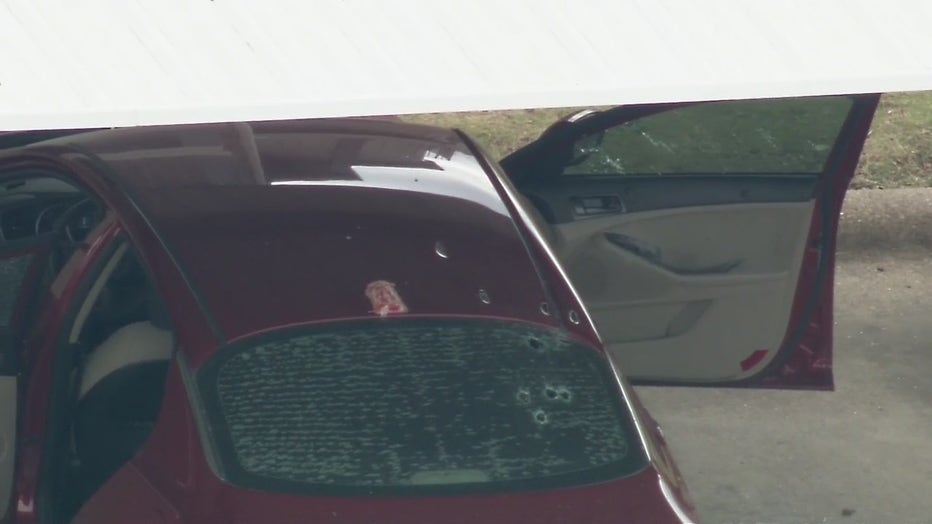 We could also see a 24-can can of Modelo beer in the door pocket where the suspect had been sitting.
Police were serving a warrant but said the murder was not a Dallas police case. 
It's unknown where the murder happened or what agency is handling the case. It's also unclear whether the fugitive unit was sitting on the suspect's location or if he had ties to that apartment complex.