Bikers help primary opponent defeat prosecutor in Waco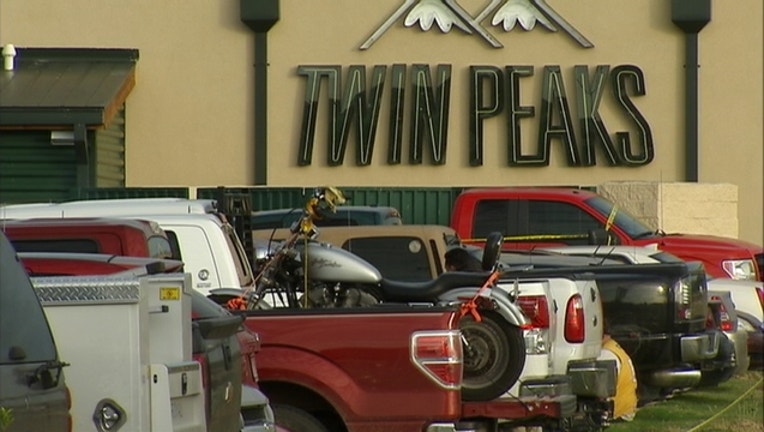 FORT WORTH, Texas (AP) - The Texas prosecutor pursuing charges against more than a hundred bikers following a 2015 shootout that left nine bikers dead was ousted by voters in a primary election Tuesday after so far failing to convict anyone for the killings.
McLennan County District Attorney Abel Reyna was defeated by Barry Johnson, a personal injury lawyer with no criminal law experience. Johnson's campaign focused on allegations that Reyna's decision to arrest and charge more than 150 bikers was politically motivated. Motorcycle club members campaigned vigorously to defeat Reyna.
A visiting judge presiding over a hearing Monday in one of the biker's cases took the unusual step of publicly admonishing Reyna for using still images of the shooting in campaign materials.
Unless an independent candidate enters the race, Johnson will run uncontested for district attorney in November. He has pledged to take a fresh look at the biker cases if elected. Johnson did not immediately respond to an interview request, but his campaign manager, Mary Pirelo Howard, told The Associated Press on Wednesday that it was too soon to say how Johnson would prosecute the cases going forward.
The shooting outside a restaurant in Waco left nine bikers dead and 20 injured. Investigators have said that it was sparked by tensions between the Cossacks and Bandidos motorcycle groups.
Documents from evidence shared with defense attorneys show that in the aftermath of the shooting, Reyna ordered police to arrest members of both groups as well as their support clubs. Nearly 180 people were held in county jail on $1 million bonds.
More than 150 bikers were originally indicted, accused of engaging in organized criminal activity. The only biker to go to trial so far - the Dallas Bandidos chapter president, who testified that he fired his weapon in self-defense - resulted in a hung jury and a mistrial in November. Reyna recently dismissed 26 other cases. He has recused his office from several others in which bikers' attorneys said they intended to call him to the witness stand to answer allegations of public corruption.
Sandra Lynch, who along with her husband was arrested and jailed after the shooting but never indicted, said she placed about 100 campaign signs for Barry Johnson across McLennan County.
"We all just want to move on with our lives and until we have someone take over these cases without political ambitions that will never happen," she said Wednesday.
University of Houston criminal law professor Sandra Guerra Thompson said that the scope of Reyna's prosecution came with a political cost.
"If you indict that many people, then you're putting yourself in a predicament where now you've created an expectation that you're going to prosecute them," she said.
After the latest round of dismissals and recusals, the state courts in Waco were inundated with bikers' motions to recuse Reyna's office from their cases.
"I feel like chains have been released off me," Reyna told KXXV-TV Tuesday, after conceding the race to Johnson. "I feel like a lot has been lifted off of my shoulders."