Bicyclist hit by car in Dallas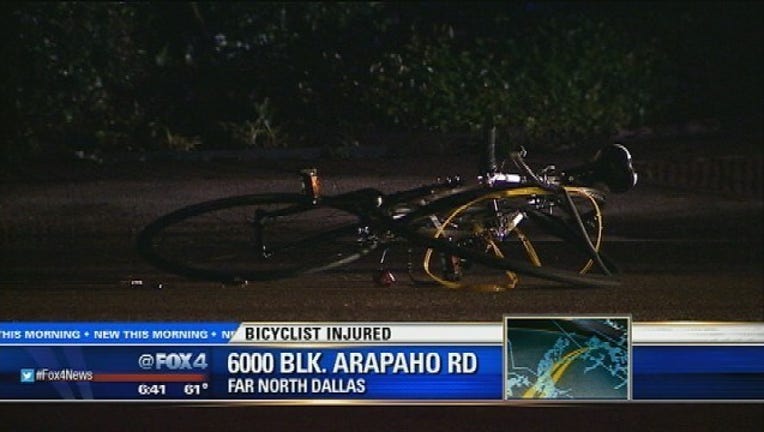 A man riding a bicycle was seriously hurt when he was hit by a car late Monday.
It happened around 11 p.m. in the 6000 block of Arapaho Road in far North Dallas.
The man in his 50s was thrown onto the front of the car.
He was wearing a helmet, but did not have any lights on his bike.
The driver and people in the car did stop to help the man.