Bag ban split - some Dallas council members want repeal, others full ban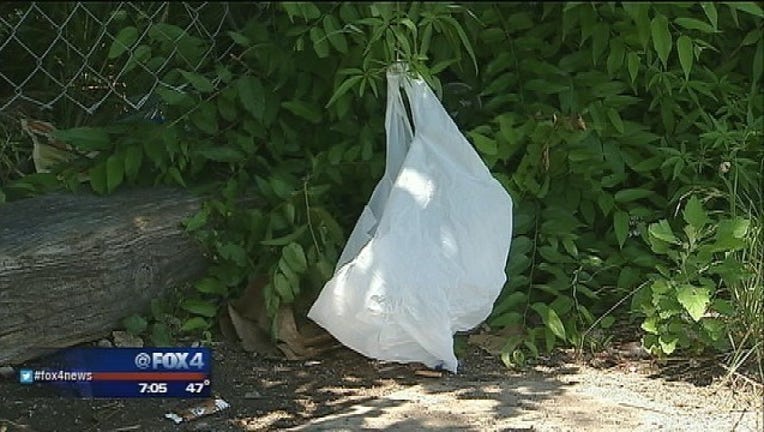 article
Five Dallas City Council members are calling for a vote to repeal the city's plastic bag ban while five others want a total ban.
The city is facing a potentially expensive legal battle over the ordinance which restricts the sale of single use bags.
Opponents on the council - Vonciel Jones Hill, Jennifer Staubach Gates, Sheffie Kadane, Jerry Allen and Rick Callahan - sent the mayor a memo requesting the vote for repeal.
But five other council members, including Dwaine Caraway who sponsored the bag ban, want an option that would getting rid of the five cent bag fee and have a full plastic bag ban.
Caraway along with Scott Griggs, Philip Kingston, Lee Kleinman and Adam Medrano want the full ban.
That group has asked for their amendment to be placed on the next voting agenda.