Back the Blue service on Sunday at First Baptist Dallas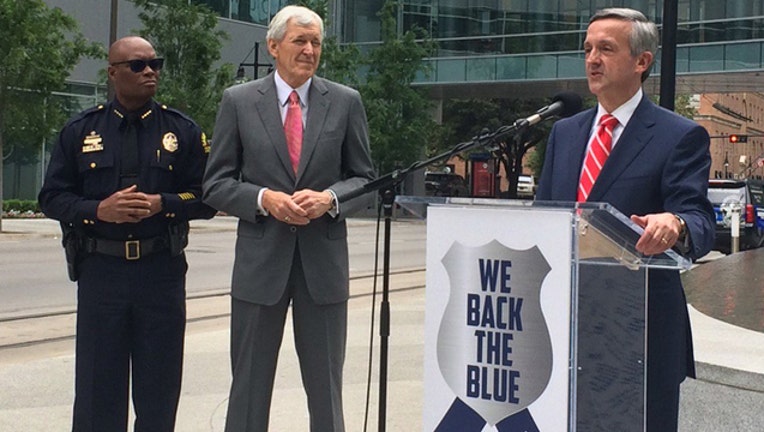 First Baptist Dallas will honor Dallas and area law enforcement at a special worship service on Sunday.
First Baptist Pastor Robert Jefress said it's time for churches across the country to stand up and support law enforcement and for the criticism of its leaders to stop.
"In every major city you see the pattern over and over again, and that is for disrespect of law enforcement officials," Jefress said. "Look, there's no perfect police department just like there's no perfect church."
Former Dallas Mayor Tom Leppert joined Chief David Brown and Jefress for the Back the Blue Sunday announcement. Outside the church was a huge card that read: "Back the Blue - We honor you, we pray for you." It was signed by hundreds of First Baptist church members.
On Sunday there will be breakfast for law enforcement, a special worship service and awards presented to Chief Brown and the department.
Jefress also announced the church will make its counselors available to Dallas PD officers free of charge and create a Sunday morning bible class just for law enforcement.
The church will also make monies available to Chief Brown, a kind of chief's award fund, so he can honor men and women in his department deserving of special recognition.