Artist auctioning work to help pay tribute to Orlando victims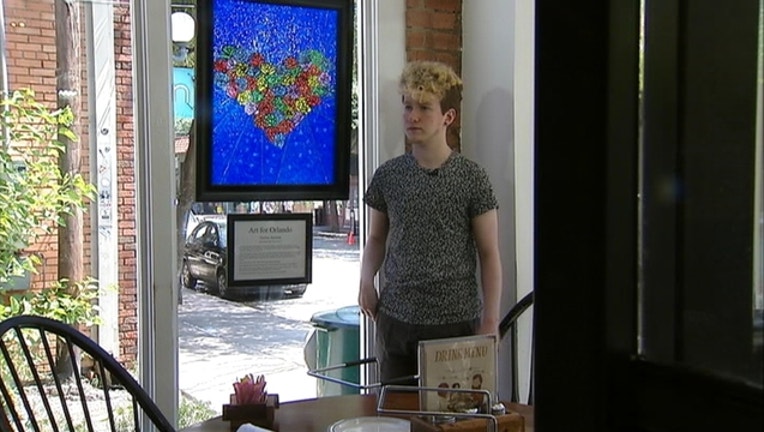 A Dallas artist is using his creativity to honor the victims of the Orlando mass shooting.
Nineteen year-old Joel Jackson made a stained glass art piece for a vigil in front of Eno's Pizza Tavern.
A stranger contacted Jackson afterwards on Facebook to buy it from him. After selling it, Jackson decided to create another piece of art to hang in Eno's. He is making it an auction item to raise money toward helping the victims.
"I would really like to do all that I can and to help the victims and their families, "Jackson said. "I'm hoping this is a way that I can generate more money than I would just be able to contribute individually."
Bidding is open until July 3. You can place a bid here.