Arrest warrant issued for man who allegedly shot mother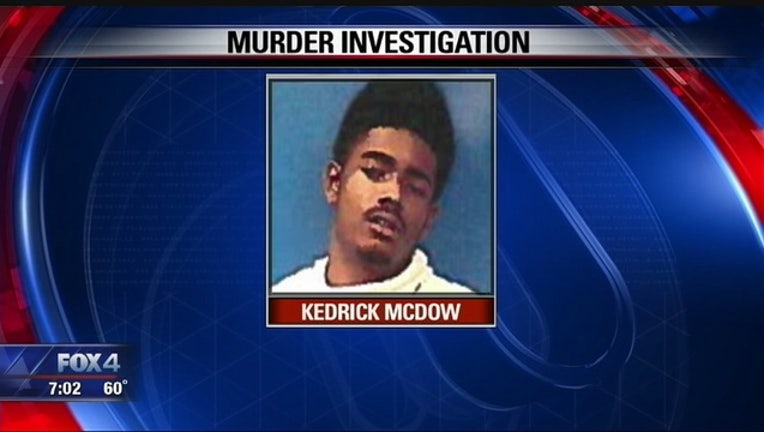 article
     Dallas police have made an arrest in the murder of a 32-year-old mother of six children.  But investigators say the man who pulled the trigger, is still at large.
    The deadly shooting happened last month...while the victim was in her car, driving home.  Marlese Arnett was found by police fatally shot, near the intersection of John West Road, and La Prada drive, in far east Dallas.  
     Dallas Police say 19-year-old Kiera Johnson was taken into custody Friday, after she admitted to driving the getaway car, used in the attack.  Investigators say it was Johnson's boyfriend, Kedrick McDow, who opened fire on Marlese Arnett.  A murder warrant has been issued for his arrest.
     Kiera Johnson is currently in the Dallas County Jail charged with murder, and is being held on a half-million dollar bond.  Police say the victim and the suspects may have had some sort of altercation prior to the shooting, which occurred on March 11th.