Arlington woman killed after door is forced open, police say
ARLINGTON, Texas - Arlington police are trying to find out who killed a woman inside her apartment. 
A neighbor noticed her door was broken open, got suspicious and called police.
When officers arrived, they found the victim dead.
Around 4 a.m. Monday, Arlington police got a call from a concerned neighbor at the Arbrook Park Apartment near I-20 and Collins.
"Officers responded and found the door was actually forced open, which increases the emergency response a little bit," said Arlington Officer Jesse Minton.
While searching the apartment, officers found a 24-year-old woman dead with a gunshot wound. No one else was inside.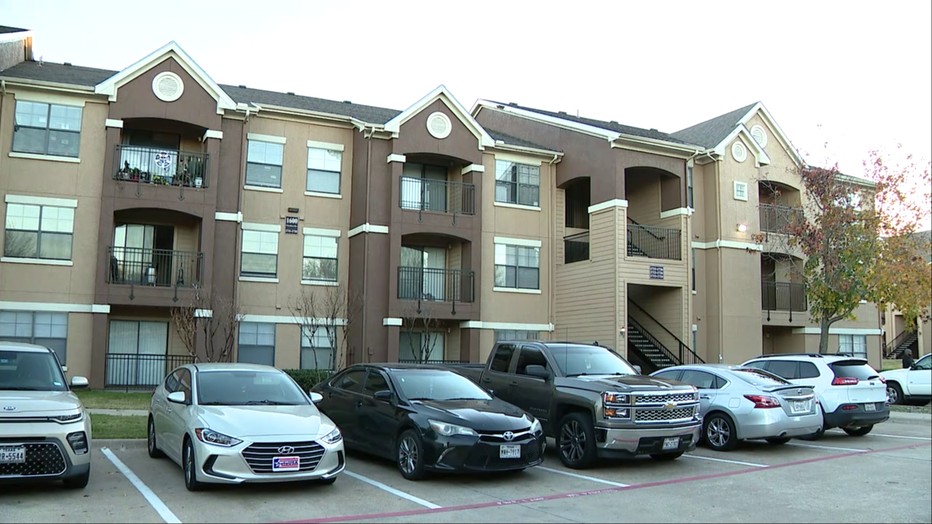 Merrill Norman lives across the hallway and says he woke up around 4:30 a.m. to a knock on the door from an officer.
"I hadn't heard nothing, saw nothing," he said. "And them talking to me was how I found out about it."
Norman says the woman had only lived at the complex for a few weeks.
Most people FOX 4 spoke with really didn't know much about her.
Norman recalls seeing her briefly last week.
"She was over here walking her dog, and the dog was rolling around in the grass," he recalled. "And that's what we were discussing is the dog rolling around in the grass."
Arlington police spent Monday looking for potential witnesses and surveillance video.
"Finding out if there's hopefully a Ring doorbell or the apartment complex may have cameras on the buildings in the parking lot. We'll take anything," Minton said.
Nobody seems to have heard anything.
And it's unclear if the person who did this knew the victim or if it was a random crime.
Police are now focused on finding anyone who knew the victim or recently had contact with her.
"I just hope that they find the person, bring the person that did it to justice. That's about it," Norman said.
Anyone with information is asked to call Crime Stoppers of Tarrant County at 817-469-8477.
READ MORE:
Man admits killing 19-year-old ex-girlfriend, police say
Police: Man killed Dallas 16-year-old while unloading gun
3-year-old shot in Fort Worth; father brings her to Tarrant County Jail lobby