Arlington Lamar High School shooting suspect appears in court
ARLINGTON, Texas - Arlington investigators are still trying to figure out what led up to the shooting outside Lamar High School that killed one student and injured another.
Meanwhile, students, teachers and family members are mourning the loss of a high school student.
The victim has been identified as Ja'Shawn James Poirier. The 16-year-old boy was hit in the neck and collarbone by gunfire that broke out in the Lamar High School parking lot Monday before the first bell rang. 
READ MORE: Arlington Lamar High School shooting leaves 1 student dead, 1 injured; suspect in custody
Another 16-year-old girl's face was grazed by a bullet, but her injuries were not life-threatening.
There were many students on campus at the time. Those who were there went on lockdown while police swept the campus.
All students were eventually taken to the Arlington ISD Athletics Center where they were reunited with their parents.
The 15-year-old shooting suspect was identified based on witness descriptions and arrested off-campus for capital murder. His first court appearance was Tuesday afternoon, but no details are being released about him because he is a juvenile.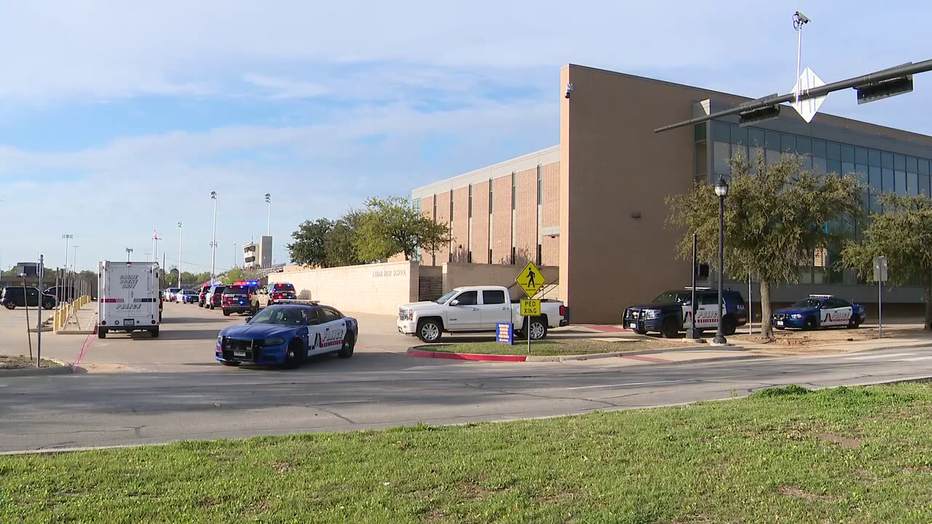 The boy's father attended the hearing, standing before the judge. Other family members were also in the audience.
Arlington police said they don't have an update on his motive. They do believe it was a targeted attack. 
According to a summary provided to the judge by Arlington police, surveillance video showed a person pulling a shotgun from a backpack and aiming it at the entrance of the school and the students waiting outside. The suspect fired twice at a group.
Officers recovered a shotgun and a backpack from the scene. It is not clear where the teen acquired it.
The same shell casings from the suspected weapon were found in the backpack, at the scene and the suspects home, according to the incident report and supplemental report provided to the judge.
The judge ruled the suspect will be held in detention. Another hearing will be held in 10 days.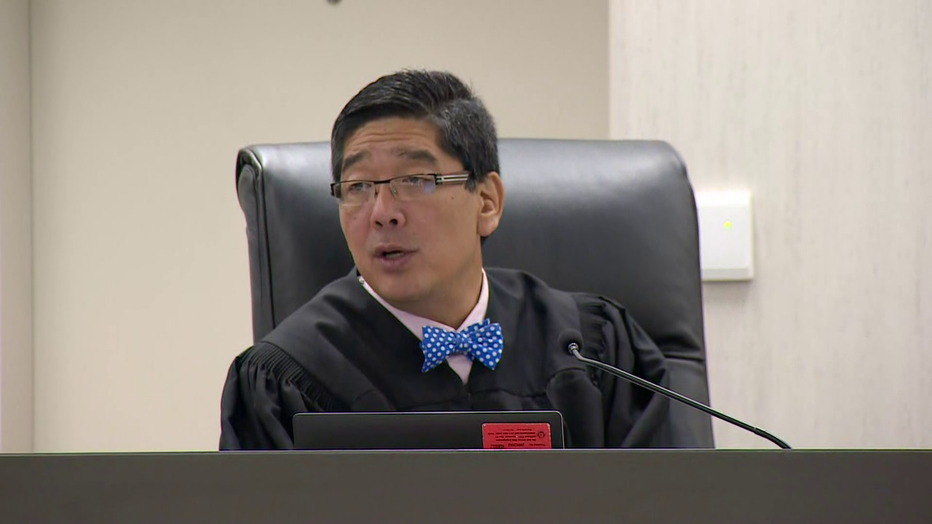 "We ask that everyone hold off on judging this young man until we have an opportunity to share his story and what we have learned and will learn about him," said Lisa Herrick, the suspect's defense attorney. 
At one point during the hearing, Herrick was consoling her client who was seen crying.
"He is handling it. He is doing his best," she said.
Herrick did not share many details about what her client told her but says all the facts have not been made public. 
As the suspect remains in custody, Judge Kim had these final words for the teen. 
"It's never too late to start making good decisions," he said.
The suspect is charged with capital murder.
Meantime Tuesday, Tarrant County commissioners began their meeting with a moment of silence to honor the victims. 
The school district's leaders say they are prepared for students' return to Lamar High on Wednesday with an abundance of counselors available and increased security after the incident.
"We know the anxiety, anxiousness and fear are all part of it, and that's a very natural response," said Arlington ISD Superintendent Dr. Marcelo Cavazos. "I know that Lamar High School has a staff and community focused on love and love for each other, love for students, and community. And I do think that will be an important thing to lean on as they process this."
Lamar High School classes and extracurricular activities were canceled for a second straight day on Tuesday while teachers and administrators met to discuss the type of support and counseling services students and staff would need.
There were two vigils Tuesday to remember Jashawn's life.
Parishioners and others gathered for a vigil outside Most Blessed Sacrament Catholic Church. The church wanted to help the community deal with the shooting that left one student dead, another injured and another charged with capital murder.
Arlington ISD is embracing a community effort to wear navy and gold Wednesday in support of Lamar.
When students do return to the campus, there will also be an enhanced Arlington police presence.