Aqib Talib's brother charged with murder after shooting Lancaster youth football coach, police say
LANCASTER, Texas - The man accused of shooting and killing a Lancaster youth football coach during a game is in the Dallas County jail.
Yaqub Salik Talib, 39, is the brother of former NFL cornerback Aqib Talib, who was also at the game when the shooting took place. 
Police in Lancaster said coaches from two teams got into a fight Saturday night. According to an arrest warrant affidavit, multiple witnesses said Talib shot and killed Mike Hickmon. 
Several children, including Hickmon's 9-year-old son, witnessed the shooting.
RELATED: Aqib Talib's brother charged with murder after shooting Lancaster youth football coach, police say
Community mourns youth football coach killed after game in Lancaster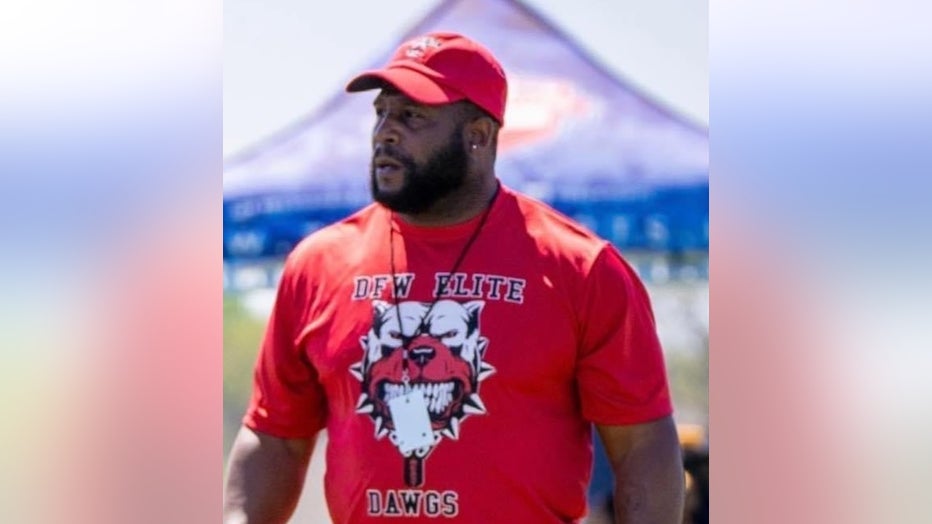 Toronda Alford said she's now lost without her cousin and the godfather to her children, 43-year-old Mike Hickmon. 
"Mike was a great person inside and out always smile. I am lost for words," she said. "He was the most kind, loving person you would ever meet."
The Dragon's Elite Academy youth football coach was shot and killed Saturday evening after a game for 9-year-olds ended in gunfire. 
"His son witnessed this as well as his wife," Alford said. "You took an innocent life. I will never understand that," she said. "I don't care who he's related to. I don't care what he thought. Justice needs to be served. At least his kids can visit him. Mike's kids can't."
Alford said she's still in shock, struggling to stay strong for her family
Yaqub Talib surrenders to face murder charge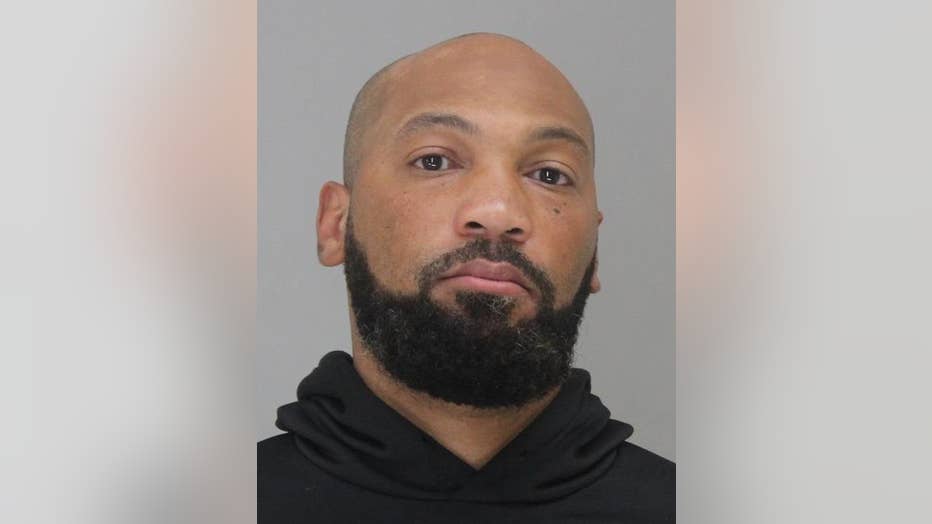 Yaqub Talib was booked into the Dallas County jail earlier Monday after surrendering to police on a murder charge.
Defense attorney Clark Birdsall has represented the Talib brothers for several years. 
"I think it's going to be bedlam. There will be 50 people seeing 50 different things. I've talked to him, and I know what he saw," he said. "There are going to be some overtones of defense. That's why Talib wanted to surrender now and get his story out there."
But Birdsall wouldn't elaborate on Talib's story from Saturday or him having a gun. 
Lancaster police are still investigating what led up to the shooting. Witnesses told investigators Talib shot Hickmon during an argument over the scores at the football game, the arrest warrant affidavit states.
In this video obtained by TMZ, a man in a North Dallas United t-shirt appears to be arguing in a ref's face. 
 According to Lancaster police, the two coaching staffs then started fighting. That's when police said Talib shot Hickmon and took off in a vehicle with the firearm. 
"He knows he will be sitting in jail," Birdsall said.
Talib has sat in jail many times before and was currently on probation. Due to his criminal history, he wasn't legally allowed to be carrying a gun.
Talib has faced charges or been prosecuted for multiple cases that included unlawful possession of a firearm, assault, child endangerment and drug possession. He's had his bond revoked for violating probation.
And just last week, three days before the murder, Talib was indicted on meth charges in Dallas County. 
Birdsall didn't want to comment on Talib's past cases. 
"He knows he will be scrutinized. His card will get graded. He's resigned to that," he said.