AM flooding rains give way to isolated afternoon storms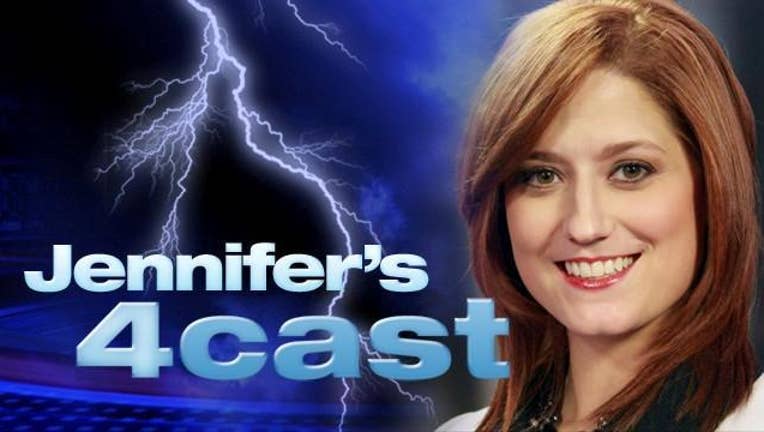 article
Morning flooding rains left most of North Texas with 0.5" to almost 2" of rain in some spots. The rain will taper off west to east, with the east finally drying out just before lunchtime.

Temps will warm up slowly and only into the mid and upper 60s this afternoon with mostly cloudy skies and a 20% chance or storms. Tonight, the chance for rain continues at about 30% with a low around 62°.

Another round of rain impacts North Texas Friday morning, once again with more clearing by the afternoon. We'll be a little warmer with highs in the mid and upper 70s.

Memorial Weekend brings more chances for rain, especially Sunday, with highs in the upper 70s and low 80s. Memorial Day itself calls for a 50% chance of storms, so an indoor backup plan is highly recommended.