Allen police chase of alleged drunk driver has fiery end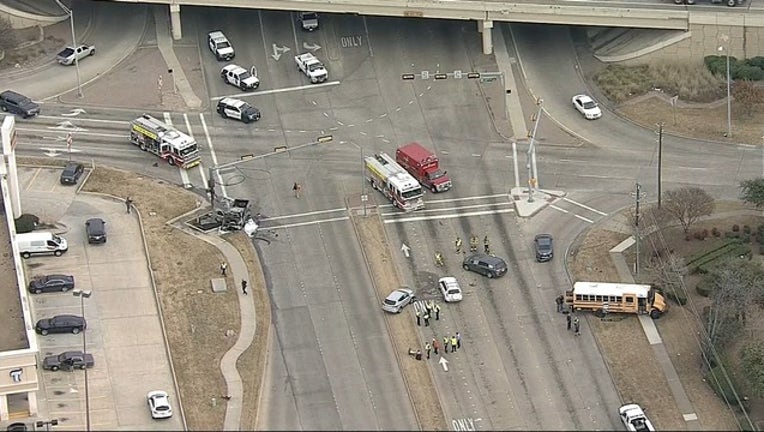 A police chase of an alleged drunk driver ended in a fiery crash and damage to other vehicles on Friday afternoon.
The chase, initiated by Allen police, ended on Spring Creek Parkway near 75 before 3 p.m. Friday. The DWI suspect crashed out and the truck being driven caught on fire.
Multiple other vehicles were damaged at the end of the chase, including a Plano ISD school bus that crashed into a nearby tree. District officials said there were two employees and one student on board and that all were OK.
It's unknown what, if any, injuries occurred due to the end of the chase.