Allen Outlets Shooting: Flags to be flown at half-staff nationwide
President Joe Biden ordered all flags to be flown at half-staff in memory of the victims of the tragic shooting at the Allen Premium Outlets on Saturday.
8 victims were killed, and 7 others were injured on Saturday when a gunman fired on a crowd at the outdoor mall.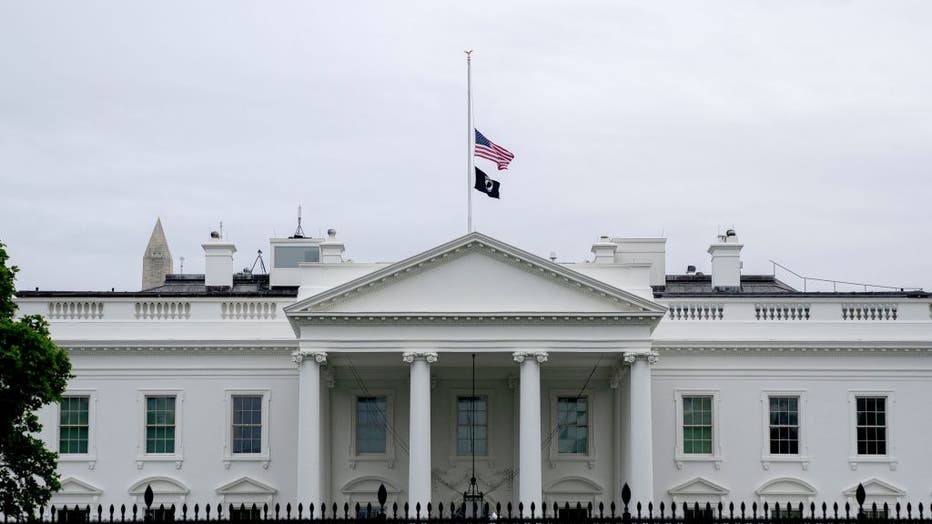 The US flag on the White House is seen flown at half-mast in Washington DC, as a mark of respect for the victims of the shooting at Robb Elementary School in Uvalde, Texas on May 24, 2022. (Photo by Stefani Reynolds / AFP) (Photo by STEFANI REYNOLDS/
The President ordered flags to be flown at half-staff at the White House, all public buildings and at all military posts and naval stations until sunset on May 11, 2023.
He also directed the flag to be lowered at embassies and other US-owned areas overseas.
The President was briefed on the shooting on Saturday.
A vigil will be held at Cottonwood Baptist Church in Allen on Sunday evening to remember the victims and help the community heal.