Alleged drunken driver hits Arlington boy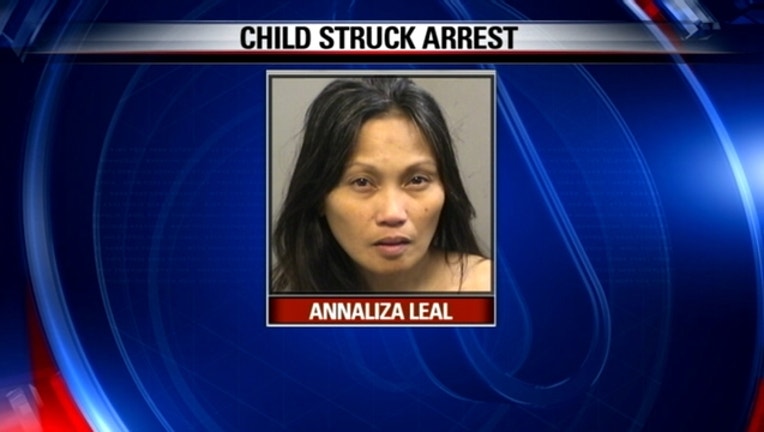 ARLINGTON, Texas - Police arrested a woman they say ran down a 10-year-old boy while drunk.
Arlington police said Annaliza Leal hit the child near Goodman Elementary School Saturday night. The school is near Arkansas Lane and South Cooper Street.
Leal allegedly left the scene, but later returned.
She is charged with DWI, possession of drug paraphernalia and driving without a valid license.
The boy was hospitalized with serious injuries. He is expected to recover, police said.