Agencies prepare for arrival of Syrian refugees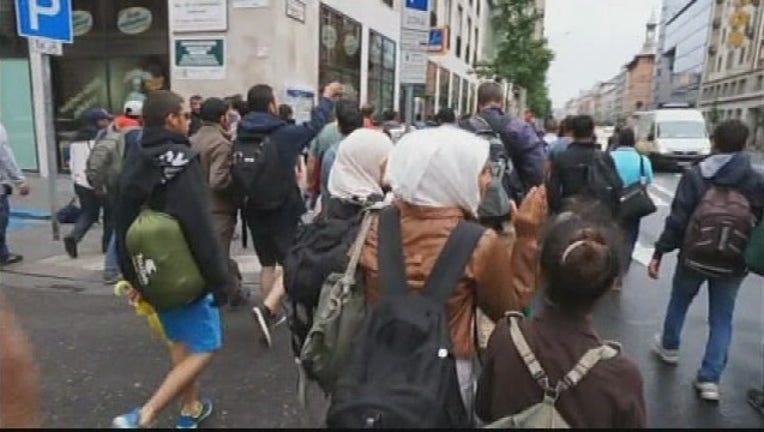 The White House says President Obama wants to help Syrian refugees fleeing from violence in the Middle East and Africa.
Thousands of Syrian refugees are flooding European countries, seeking shelter.
Responding to global criticism, the president announced plans to accept at least 10,000 refugees in the next fiscal year.
North Texas agencies are preparing for their arrival.
Exactly how many will head to Dallas and Fort Worth hasn't been determined yet.
The refugees are given social security numbers, work permits, and referred to voluntary government contractors who will provide temporary help finding apartments and jobs.
"We are preparing housing, all the household items so when they come in, they have a place to stay; they have enough food," said Hisham Batar with Refugee Services of Texas.
Other volunteer groups say they are also prepared to step in during that resettlement period and after, to help people get driver's licenses and find transportation to work and school.
With ISIS in Syria, the state department says refugees will undergo a thorough review process.
Texas Congressman Michael McCaul, who chairs the Homeland Security Committee, says the U.S. should instead put pressure on the wealthier Persian Gulf nations to take in refugees.
So far, they've taken in none.
A few months ago, one refugee in particular came to North Texas.
Abdul-Rahman Zetoun escaped from Syria in 2013. He went to Turkey first, and then came over to the U.S. as a refugee in January of this year.
"We used to wake and sleep to the sound of bombs," he said.
He was one of about 1,500 Syrian refugees allowed into the country since the conflict began in 2011.
For his relatives who stayed back home, he says it looks more like hell.
"There's no hope, there's no reason to live," said Zetoun. "Just wait for death, wait for time. There's nothing over there."
Syrian-American business owner Mouaz Allababidi is a volunteer with Shaam Relief. He was the one who gave Zetoun a job and a way to help him support himself and his mother, who desperately misses her life back home.
"We try to help them get a new car, try to get them taken to the dentist, trying to get them going to schools," said Allababidi. "They want to feed their children, find education for their children, find a job and just live -- they ran away from death to come to live."
Texas Congressman Michael McCaul chairs the Homeland Security Committee. He says the U.S. should instead put pressure on the wealthier Persian Gulf nations. So far, those countries have taken no refugees.
In fact, Zetoun said the same: he thinks Qatar, Saudi Arabia and Kuwait should do more.