50th 4th of July parade in Arlington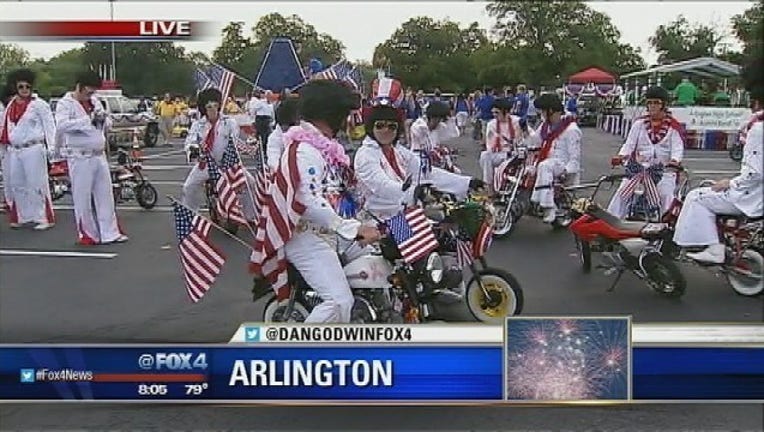 Thousands of people gathered in Arlington Saturday morning for the 50th Arlington 4th of July parade.
The two mile route wound through downtown and the University of Texas at Arlington's College Park District.
This year's parade included 160 entries.
Some spectators even camped out on Friday night to get a good spot to view the parade. Attendance was estimated at 60,000.
For more information, visit http://www.arlington4th.org/ .