33-year-old Dallas officer's fatal heart attack inspires health fair
DALLAS - A one-day event that was inspired by a tragedy could save the lives of Dallas first responders.
The David Clark Superhero Health Fair was organized in honor a late Dallas police officer. The 33-year-old died unexpectedly from a heart attack on his way into work earlier this year.
Clark worked for the Dallas Police Department for 12 years and was described as someone who enjoyed helping people. Everyone thought he was physically fit and in perfect health.
Currently Dallas officers are not required to have annual physicals or evaluations.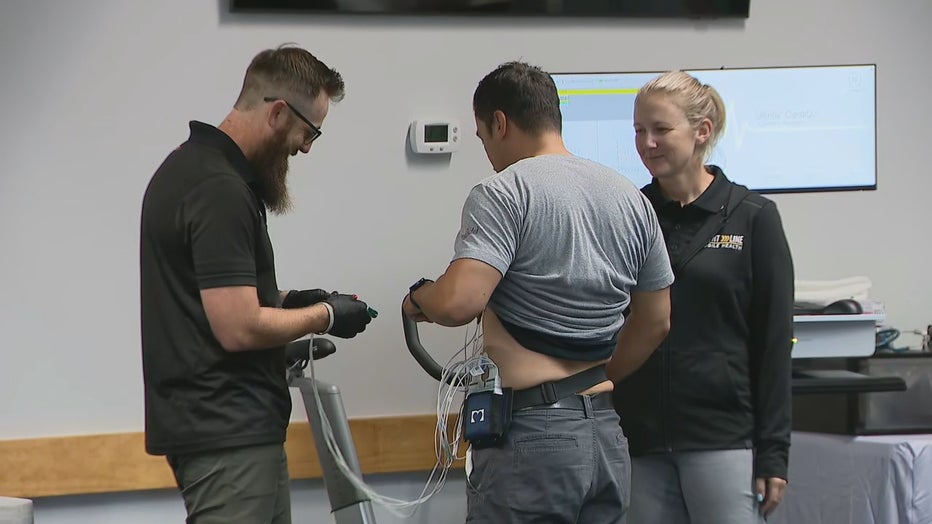 The Dallas Police Association hopes that will one day change. Officer Clark's friends and family believe his death could have been prevented if he would have received thorough health screenings.
"Earlier this year I had a medical emergency where I almost lost my life, and I was able to get care in enough time. Unfortunately, that was not true for David. But we hope to bring is that if I can prevent this from happening to somebody else then their loved one is still in their life," said Priscilla Ellington, who organized the fair.
Aside from health screenings, Monday's event also offered mental health and physical therapy services for Dallas' first responders.
It runs through 4 p.m. at the DPA headquarters in Downtown Dallas.