2 people shot at Super 8 motel in Arlington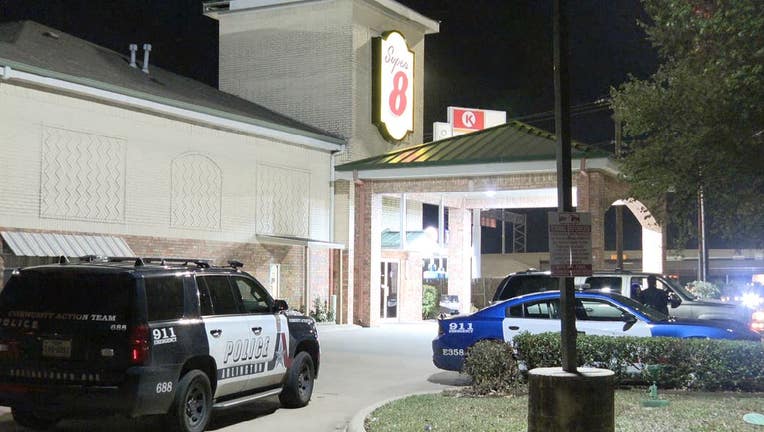 ARLINGTON, Texas - Two people are recovering after they were shot at a motel in Arlington overnight Friday.
Police said there was some kind of disturbance inside a room at the Super 8 motel in the 2700 block of Abram St., near Highway 360.
Responding officers found two people suffering from gunshot wounds.
The victims were taken to a hospital and are expected to survive.
Police are searching for the shooter.
Several guests were displaced after the shooting after police believe a bullet hit a water line, sending water into some rooms.
READ MORE:
License suspended for former Dallas paramedic seen on video kicking homeless man
Drummer injured in Deep Ellum hit-and-run gives update on his recovery