License suspended for former Dallas paramedic seen on video kicking homeless man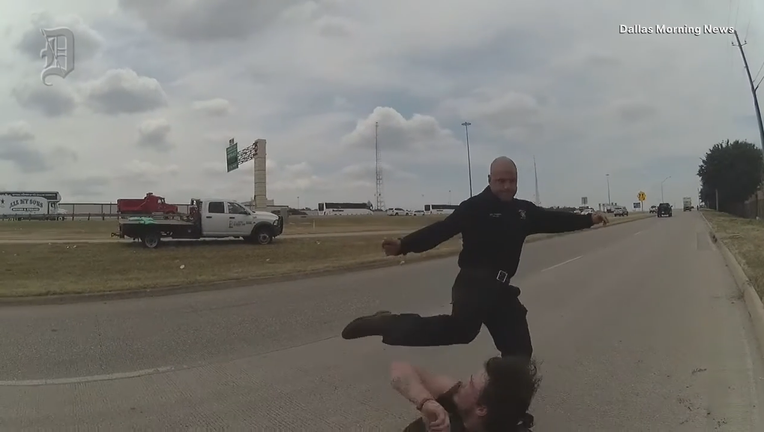 DALLAS - The state suspended the license of the Dallas paramedic seen on video kicking an unarmed homeless man.
Online records show Brad Cox's license was suspended earlier this month.
Dallas Fire-Rescue said he is no longer with the department. It's not clear if he resigned or was fired.
Surveillance and body camera video showed Cox attacking Kyle Vess in 2019.
Vess's family said he suffered serious injuries that aggravated his mental health condition. 
They are suing Cox and the city of Dallas.
Police are reviewing a criminal investigation.
In court filings, Cox claimed self-defense.
RELATED: Video shows Dallas paramedic punching, kicking homeless man