2 Dallas firefighters injured battling fire at abandoned Valley View Mall
DALLAS - Two Dallas firefighters were injured battling a fire at the old Valley View Center on Preston Road in Dallas.
Fire crews arrived at the closed mall just after 4:30 a.m. on Thursday to find heavy smoke and flames.
At one point firefighters became trapped by the fire and had to be rescued.
One firefighter was burned, another had what the department described as a "musculoskeletal" injury. Neither injury was life-threatening.
The cause of the fire is undetermined.
The abandoned mall has been closed since January 2022.
READ MORE: Parents of Plano teen who died from fentanyl hope sharing Sienna's story will help others
This is at least the second fire at the abandoned mall in the last two months.
Crews responded to a four alarm fire shortly after midnight on Feb. 11.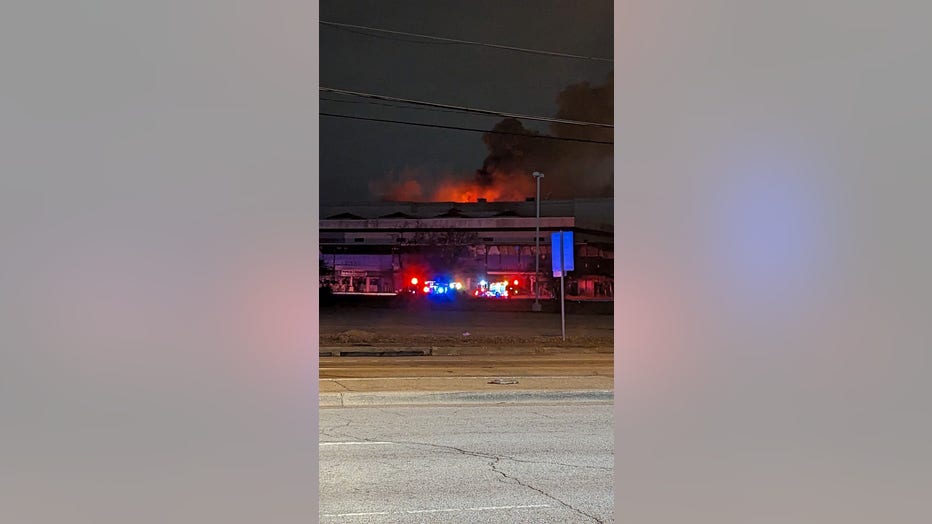 Fire at Valley View Center Feb. 11, 2022 (Courtesy: Austin Guttery)
Dallas Fire-Rescue tells FOX 4 it was also called to the area in January 2023 to investigate something that a witness said was burning inside the mall.
DFR also responded to injured person calls at the mall in October and November 2022.
In November 2022, Dallas' assistant city attorney wrote a letter to the owners of the property calling for the building to be better secured.
A search of the mall on YouTube shows video of several thrill seekers who have broken into to the abandoned mall.
In the letter, it calls for the property to be demolished by June 1.