2 arrested after Garland police chase crash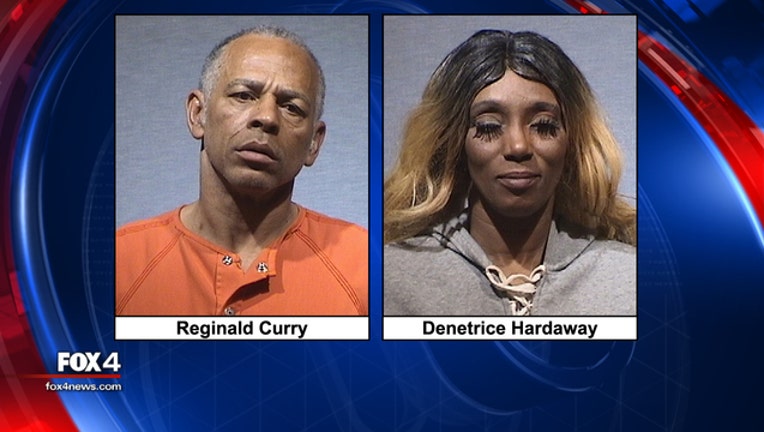 GARLAND, Texas - A police chase that started in Garland ended with a crash in Dallas.
Garland police spokesman Lt. Pedro Barineau said someone reported seeing a man break into a car outside the LA Fitness on Centerville Road just before 11 p.m. Tuesday.
The witness followed the suspect's red Chevrolet pickup truck to a nearby gas station. He was pumping gas but took off when officers arrived.
After about a 30-minute chase, the suspect crashed in southeast Oak Cliff in Dallas. He and a woman got out of the truck and ran.
A Texas Department of Public Safety helicopter helped locate them so that officers on the ground could arrest them.  They've been identified as 58-year-old Reginald Charles Curry and 44-year-old Denetrice Veshette Hardaway.
Curry is now charged with burglary of a vehicle and evading arrest. He also had several outstanding warrants, including one for a parole violation. Hardaway was arrested for misdemeanor warrants.