18-year-old arrested for Arlington clerk's murder
ARLINGTON, Texas - Arlington police say tips from the public helps them arrest an 18-year-old accused of killing a convenience store clerk.
18-year-old Dorian Woodard is now charged with capital murder for the killing of Jordan Hightower. Police say Woodard shot Hightower multiple times during a robbery and then later bragged about it.
Woodard was arrested Thursday after police got a tip from the public. Police say he shot Hightower Sunday morning at the EZ Mart at Matlock and Bardin roads in Arlington.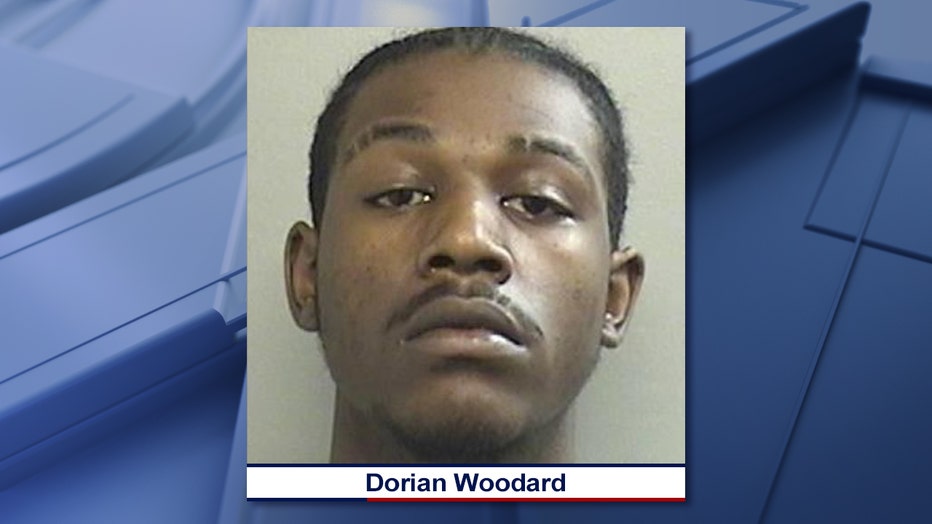 Four days after Hightower was shot and killed, his wife, Kristin Reynolds, says she can start to heal.
"He was my husband. He was my mate. He was my twin flame. He was everything to me," she said.
Police arrested early Woodard Thursday morning as he was leaving his father's apartment to take an Uber out of town. Police credit the swift arrest to tips police got after releasing surveillance images of the shooter.
"We're thankful that people had the guts to come forward and say, 'This is the guy. Recognize the clothing,'" said Arlington Police Lt. Chris Cook.
At least one tipster told police Woodard had allegedly told other people about what happened.
"And so detectives were able to zero in on him based on these two tips," Cook said.
Hightower was working his overnight clerk shift early Sunday morning when police say Woodard entered the store around 3:15 a.m. Without warning, he pulled out a handgun, walked up to Hightower and shot him eight times.
Police say Woodard then demanded Hightower open the register, but he was too injured to do so. So police say he shot Hightower one last time, tried to open the register himself, gave up and stole some tobacco products and snacks.
"After he shot the clerk, he made a comment 'why did you look at me? I wouldn't have had to do this! Why did you look at me?'" Cook said.
Additional surveillance video from a nearby business captured Woodard leaving the store and heading east toward his father's apartment less than a mile away from the EZ Mart.
Woodard's prior criminal history is brief but did involve violence.
In June, Dallas police arrested and charged Woodard with assault for attacking a security officer.
Hightower had just started working at the EZ Mart, a job he took after struggling to find work in the food industry due to the pandemic.
"Given the area and the late-night shift, we knew it was really dangerous but Jordan said that he wanted to work the shift," Reynolds said.
Reynolds says she will miss the joy he brought to their home.
"My life day in and day out was Jordan," she said. "Just him not here now, even being in the apartment is just not the same."
Hightower's parents say they too are relieved that the shooter is behind bars and said they "trust God to provide justice in this case."
The family has planned a funeral service for Saturday at Emerald Hills Funeral Home in Kennedale.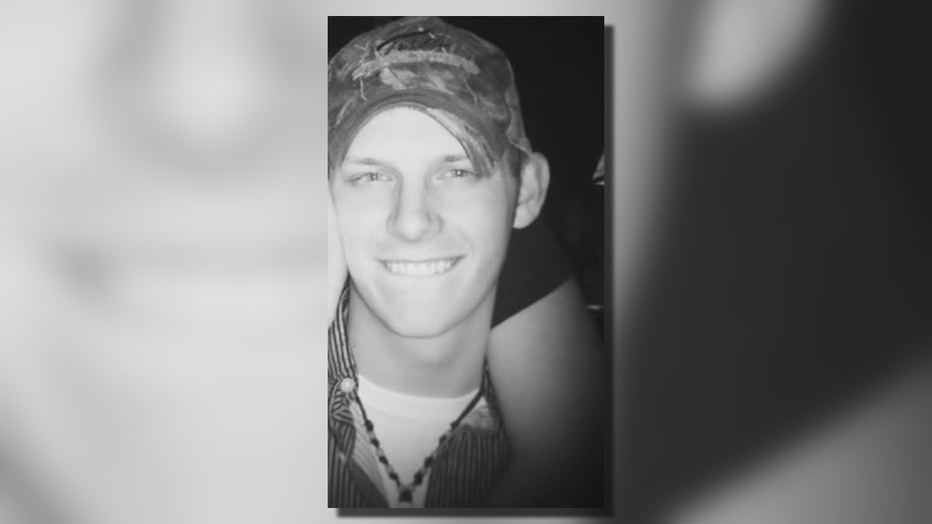 RELATED: Clerk killed in Arlington robbery attempt was never given a chance to comply, police say
The reward for information was up to $15,000 after EZ Mart offered a $5,000 reward and Oak Farms Dairy added another $10,000 to that.
The suspect was caught on video wearing a red hat and red hoodie.
Police shared surveillance video to help bring Hightower's killer to justice.
RELATED: Police searching for robber who fatally shot store clerk in Arlington