Heat advisory across North Texas through Saturday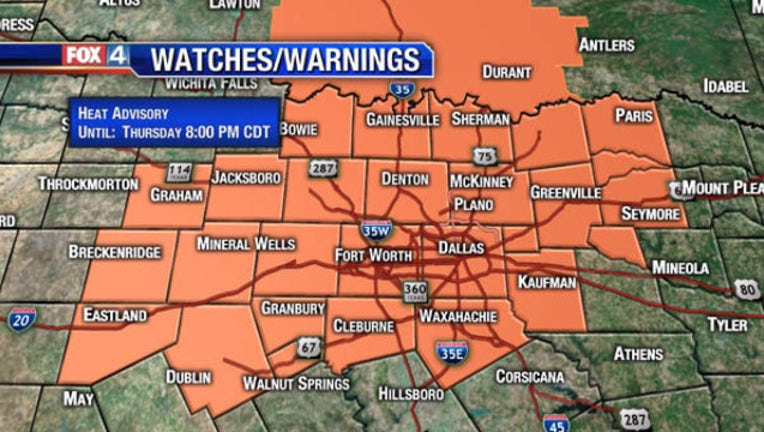 article
The Roof Is On Fire!! Here comes the heat...
A heat advisory starts Wednesday afternoon and will go through Saturday for North Texas.
A few clouds Wednesday morning will turn to sun with a decent breeze. Highs should be just over 100.
As high pressure builds in aloft, we expect generally sunny skies into the weekend along with slowly increasing temps. There will be enough moisture to push the Heat Index close to 110 by this weekend. That's pretty dangerous.
By Monday, a weak front will develop in Oklahoma and turn our winds to the west. That will mean the hottest temps of the year, which could linger into Tuesday depending on the speed of that front.
A slight drop in highs back near 100 should occur by the middle of the week.