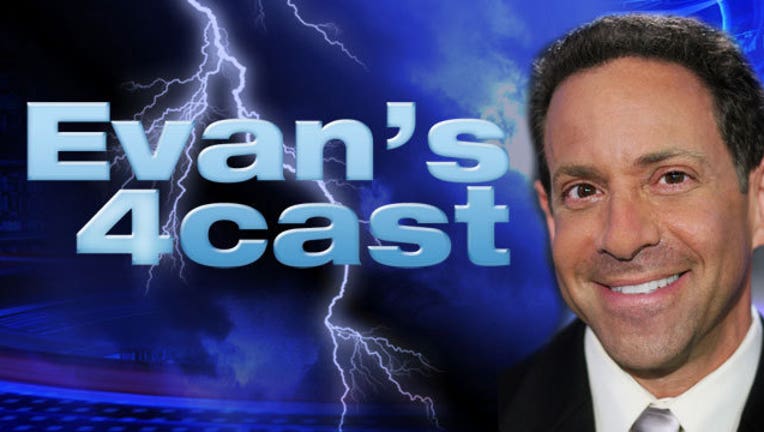 Warm, Warmer...Warmest as we hit Spring here in North Texas!
Not much has changed since yesterday, with humid air in place and low clouds forming this morning. They will break even earlier today (holding until PM east) allowing most of us to get into the low 80s. Winds won't be as strong...around 10 mph.
Sunday looks even warmer with a good SSW breeze that will push us into the mid 80s and even stronger winds Monday to boost us into the upper 80s as we start SPRING! Some areas west of FTW will touch 90!
It looks to stay unusually warm and humid all week. Another front will stall across the Red River Tue. night-Wed, with extra clouds...so we'll drop temps a bit, but only into the low 80s.
Later this week a fairly strong system will approach and with ample moisture in place...will generate strong to severe storms across the southern Plains. Timing has been pushed back to either Thu. night or Friday and obviously that will be fine-tuned as the week progresses. The pattern looks fairly dynamic the rest of this month, with several opportunities for storms as we expect in SPRING!