UNT Fires Head Football Coach Dan McCarney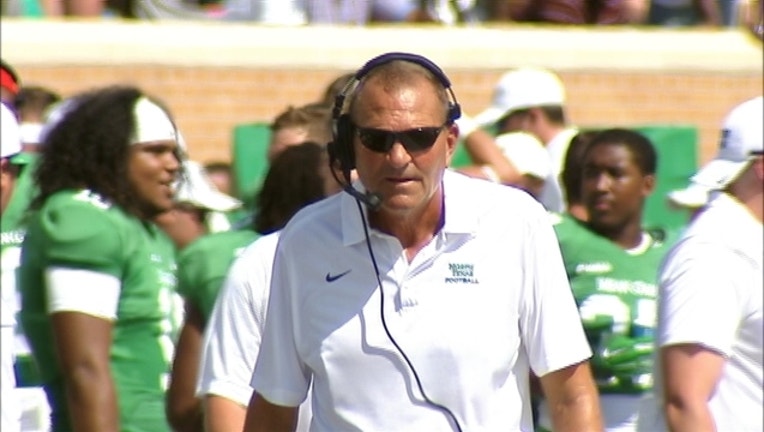 article
Just hours after UNT football lost to Portland State 66-7, the school announced they have fired head football coach Dan McCarney.
McCarney was in his fifth season with the Mean Green, finishing with a 22-32 record.  He won the Heart of Dallas Bowl in his third year, but started the 2015 campaign 0-5.
In a prepared statement, Director of Athletics Rick Villarreal said, "This is a really a tough decision, but after a complete evaluation of the University of North Texas football program we have decided to make a change at head coach.  I will always cherish my relationship with Coach McCarney and he's done nothing but great things for us in his time here, but we felt like this was the best thing we needed to do for the program moving forward."
"The people here at North Texas are great, we couldn't have been embraced or supported any better during my time here," said McCarney. "Obviously we have been really struggling lately and Rick (Villarreal) felt it was in his best interests with the University and the athletic department and the football program to go another director. I will always be grateful to President Rawlins, Rick and President Smatresk for this opportunity."