'This team is special': TCU looking to end magical season on top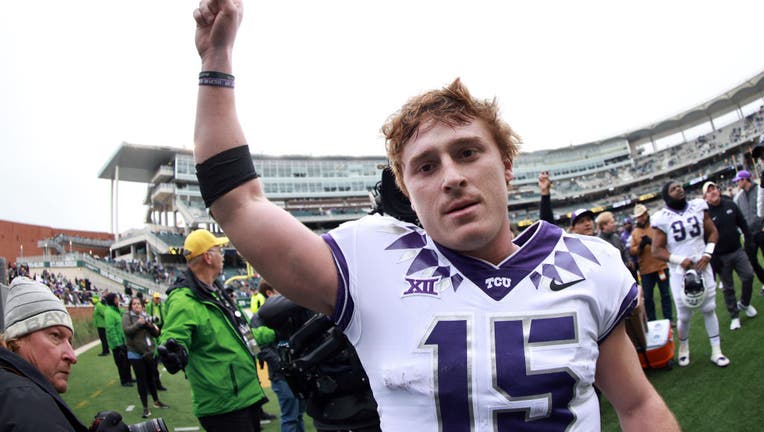 article
FORT WORTH, Texas - TCU will go through its final practice in Fort Worth Thursday before heading to Los Angeles for the national championship game.
It's been a magical season for the Horned Frogs and first-year head coach Sonny Dykes.
Most college football fans did not give TCU a chance to beat Michigan last week.
Houston's Mattress Mack bets more than $3 million on TCU over Georgia, report says
Longtime TCU radio play-by-play broadcaster Brian Estridge said quarterback Max Duggan actually struggled at times during that big win.
But he told FOX 4's Mike Doocy that this TCU team is special.
"I've never been around a team in 30 years of broadcasting like this, Mike. And it's been fun to watch, and it's been special to see the camaraderie and the cohesion between them and this coaching staff in year one," he said.
Estridge thinks people will see a different Duggan in Los Angeles come Monday.
TCU Horned Frogs embrace 'underdog' status heading into national championship game
"This was the first bowl game Max Duggan had ever played in. You know, the Frogs have been in bowl games in what 19 of the past 22 years? And yet Max Duggan had not been in one. And we had been in such a little dry spout/ period I should say. And for Max that may have played into it as well," he said.
TCU has not won a National Championship since 1938 when legendary Horned Frog Davey O'Brien was the quarterback.