Texas coming off win with fresh questions about defense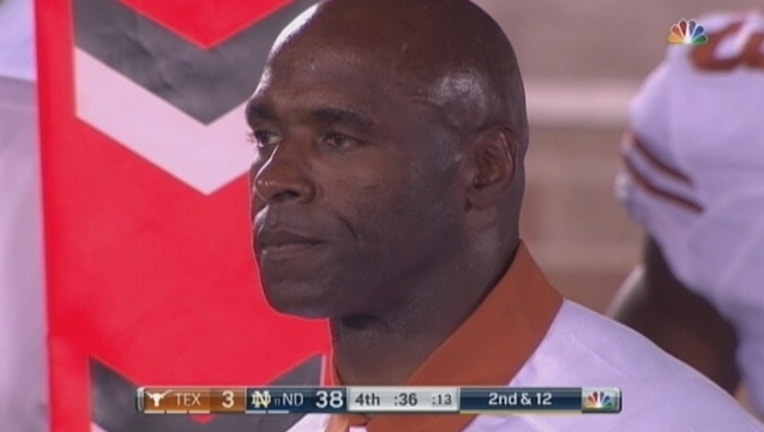 article
AUSTIN, Texas (AP) — Missed tackles and botched assignments were embarrassing enough the first time around. Then the Texas Longhorns were forced to endure them again while watching tape on Sunday.
Their coaches were kind enough to assemble a collection of every third down conversion on which the Longhorns failed to stop Notre Dame and Rice.
"Not necessarily a highlight film," safety Dylan Haines said. "More of a lowlight film. You are sitting there saying, 'Why did I do that? I would never do that again.'"
The Longhorns have some reason for optimism after defeating Rice 42-28 Saturday to even their record at 1-1. Several young players made significant contributions. Redshirt freshman quarterback Jerrod Heard had a breakout game running and passing. Freshman receiver John Burt hooked up with Heard for a 69-yard touchdown play. Freshman linebacker Malik Jefferson is already a play-maker.
But those developments won't matter much if the Longhorns can't make some stops. Texas ranks 114th of 127 teams nationally in total defense. The Longhorns are last in defending third-down conversions after allowing Rice failed only seven of their 21 attempts.
The issues start up front with the line.
"We're not winning one on one," coach Charlie Strong said. "We tell them all the time, you have to get off blocks. You can't be a shock absorber."
The Longhorns lost six starters from a team that ranked 25th in defense last season. One of them, all-America tackle Malcom Brown, was a first-round draft pick of the New England Patriots.
Even so, Strong praised his returning linemen during preseason camp, saying he had nine reliable players.
And now?
"I still have them," Strong said, smiling. "I have to get them to play."
Tackles Hassan Ridgeway and Desmond Jackson, a junior and senior, respectively, began the season with high expectations. They are also recovering from injuries. Jackson missed the last 10 games last season with a foot injury.
"I'm trying to get back to being who I am," Jackson said.
Texas had difficulty with Rice's Driphus Jackson, a mobile and elusive quarterback.
"I think we had eight missed sacks," Strong said. "One time we had four people miss him on one sack."
This week the Longhorns face California's Jared Goff, a more stationary quarterback who ranks eighth nationally in passing efficiency.
"He's not going to scramble around like Jackson," Strong said. "We have to make him move his feet, make him uncomfortable."
One man capable of that is Jefferson, the highly touted middle linebacker. Jefferson leads the team in tackles - he also has missed some -- and returned a fumble 26 yards for a touchdown against Rice.
The enthusiastic Jefferson enjoyed watching himself run on the Royal-Memorial Stadium video scoreboard.
"My eyes got real big," Jefferson said. "I was wondering, does the end zone glow when I score?"