Summers spurs East Carolina to 49-23 win over SMU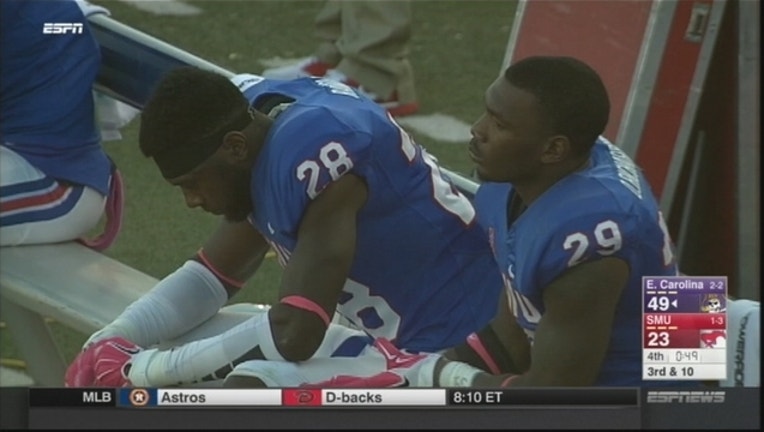 DALLAS (AP) — James Summers entered the game in the second quarter, passed for two touchdowns and ran for two more to spur East Carolina to a 49-23 victory over SMU on Saturday.
Summers came in with the Pirates (3-2, 1-1 American) trailing 23-7. His 27-yard touchdown run and a 34-yard run by Chris Hairston got East Carolina within 23-21 at halftime. Summer threw 47 yards to Trevon Brown early in the second half for the lead. Anthony Scott ran for a TD and Summers added an 8-yard scoring run and a 16-yard touchdown pass to Jimmy Williams.
Summers, who saw his first significant minutes for the Pirates last week in a victory over Virginia Tech, completed 9 of 10 passes for 153 yards. He rushed for another 85 on nine carries.
Matt Davis was 19 of 37 for 249 yards and two touchdowns for SMU (1-4, 0-1), which had 40 yards rushing.