Stars could miss Seguin, Russell again in Game 4 vs Wild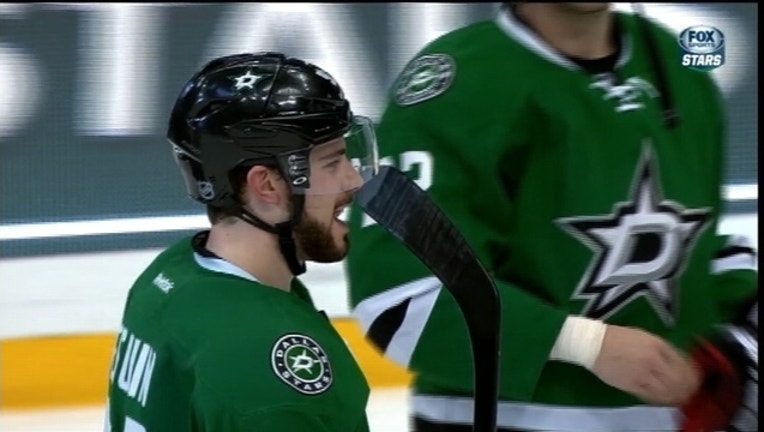 ST. PAUL, Minn. (AP) — The Dallas Stars will likely be without standout center Tyler Seguin again in Game 4 of their first-round playoff series against the Minnesota Wild.
Seguin has been rehabbing his Achilles tendon, which kept him out of the last 10 regular-season games plus the playoffs opener against the Wild. Seguin took part in Game 2 but was held out of Game 3. Coach Lindy Ruff said he didn't believe Seguin has resumed skating.
Ruff also said defenseman Kris Russell, who was scratched from Game 3 because of illness, might not be ready Wednesday for Game 4. Leading scorer Jamie Benn didn't practice Tuesday, but Ruff said the absence was for "maintenance."
Thomas Vanek skated with the Wild, but neither he nor fellow left wing Zach Parise are ready to return from upper-body injuries.