Reynolds, Sehic help Tulane rally past SMU 73-70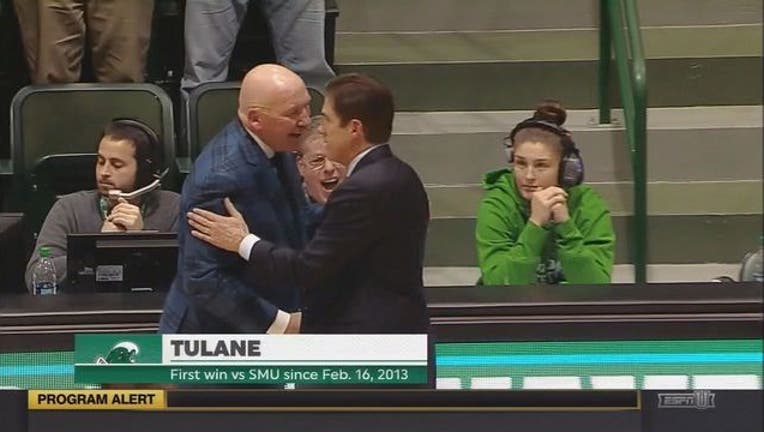 NEW ORLEANS (AP) - Cameron Reynolds tossed in 20 points and Samir Sehic made four free throws in the final 19 seconds to help Tulane hold off SMU 73-70 on Thursday night.
Melvin Frazier added 15 points and five assists, while Caleb Daniels scored 11 for the Green Wave (11-4, 2-1 American Conference).
Shake Milton hit all three of his 3-pointers and scored 24 with six rebounds for the Mustangs (12-4, 2-1). Jarrey Foster chipped in with 16 points and seven boards.
SMU led most of the first half and took a 33-26 lead into the break. Milton's 3-pointer to open the second half pushed the lead to 10 and SMU didn't run into trouble until the midway point. Tulane chipped away at the lead until Reynolds hit back-to-back 3-pointers to put the Green Wave up 61-58 with 6:29 left to play. Milton's jumper with 3:50 remaining knotted the score at 66, but Frazier hit a jumper with 2:16 left and Tulane stayed in front from there.
The Green Wave made 18 of 20 from the free-throw line, while SMU connected on 15 of 22 attempts.