Report: Baylor considering 1-year suspension, not firing, for Art Briles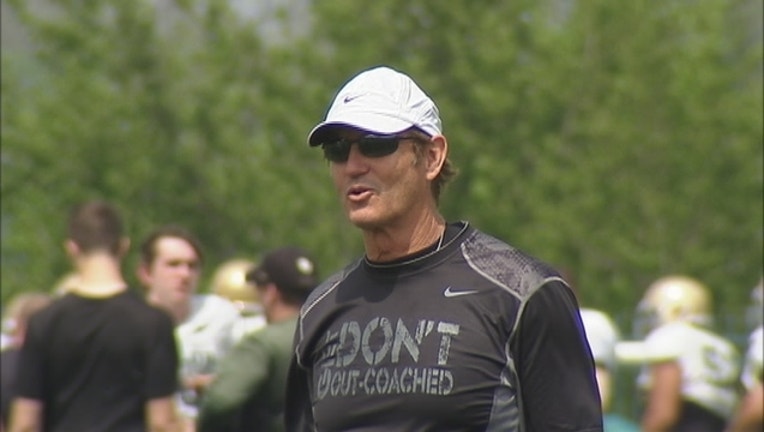 article
UPDATE: A Baylor spokesperson told the Austin-American Statesman that the Baylor Board of Regents held a teleconference Monday, but it did not vote on whether Art Briles would be brought back as head football coach.
"As has been reported, the Baylor Board of Regents did meet last night to discuss a variety of matters," the email to the Statesman said. "We can confirm, there was no vote regarding the employment status of Art Briles."
---------------------------
Baylor is reportedly considering a way to bring back former coach Art Briles.
According to a report by Scout.com's Chip Brown, the Baylor Board of Regents could vote on a proposal that would suspend Briles for one year and bring him back as head coach in 2017. Brown reports that the vote could happen on Monday in the "late afternoon or early evening."
The report states that it's unclear if there are enough votes to bring back Briles. A few of the university's "biggest big-money" donors are pushing to bring him back. Some of those donors provided money for Baylor's $300 million football stadium that opened in 2014, according to Brown. A subsequent report from USA Today Sports says that a "small minority of Baylor donors" is pushing for Briles' return, but it is unlikely to actually happen.
The Dallas Morning News reports that Bob Simpson, a prominent Baylor donor and co-owner of the Texas Rangers, would be open to Briles' return.
"We don't know yet. We'd like to see that," Simpson told the Dallas Morning News.
According to Brown, those donors who want Briles back feel the biggest failures of Baylor's sexual assault scandal fall on former university president Ken Starr, who declined to have a Title IX coordinator from 2011 to 2014. The donors feel if the school had hired a Title IX coordinator, the football coaches would have been trained on proper handling of sexual assault allegations brought against players.
Briles was suspended with intent to terminate on May 26 as part of Baylor's response to a law firm's "findings of fact" that investigated the school's handling of sexual assault allegations. Starr was also removed as president and stepped down as chancellor and Ian McCaw stepped down from his role as Baylor's athletic director.
Brown also reports that Baylor is working to ensure Starr is "completely disassociated" with the school. Those efforts include settling his status as a tenured professor in Baylor's law school.