Rangers pitcher Jacob deGrom throws first bullpen session of 2023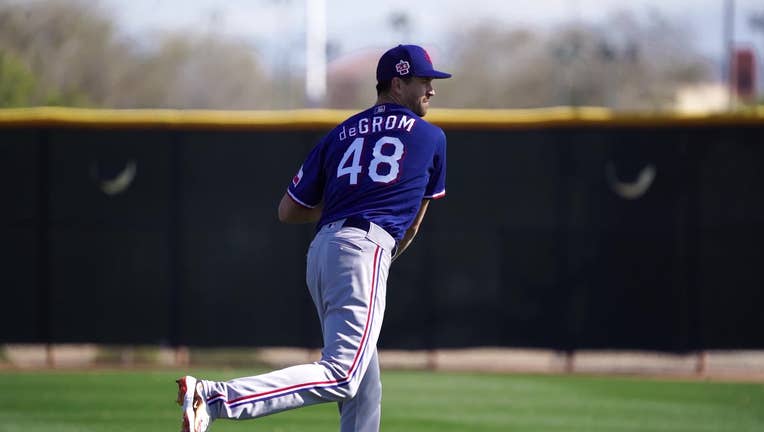 article
The Texas Rangers' new ace appears to be on track to start the season healthy.
Jacob deGrom threw off a mound Thursday for the first time since reporting to spring training.
There was a mild panic among some fans when the $135 million man missed a few days last week with soreness in his left side.
Rangers pitcher Jacob deGrom not throwing yet at spring training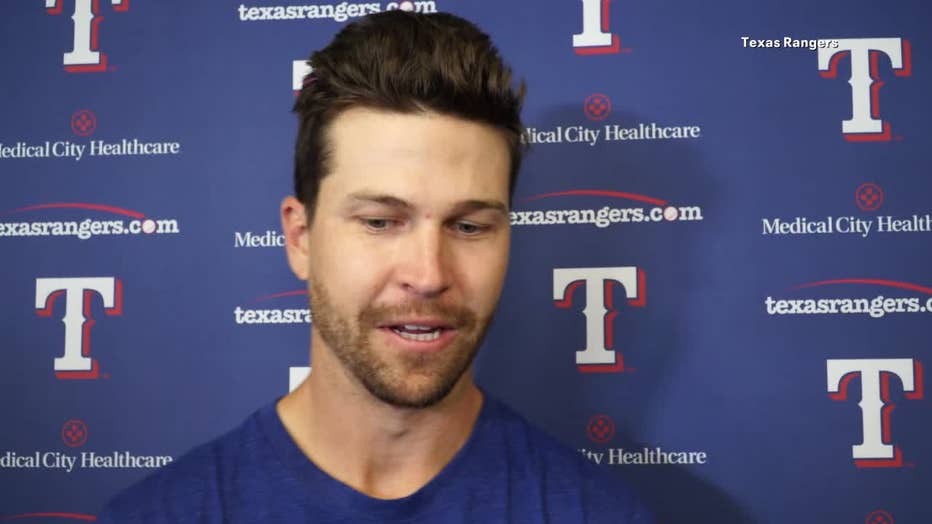 But deGrom said that's gone.
He's not throwing at full intensity yet, but when he does, he'll be firing 100 mph fastballs.
"Felt really good. The past few days have felt really good. Felt back to normal," he said. "It was a small step but a step in the right direction. So, the plan moving forward is to keep progressing and build up pitch count and get in some games."
Texas Rangers looking for first winning season since 2016
deGrom won't pitch in the Rangers' first game of the spring.
It starts at 2 p.m. Friday against the Kansas City Royals at the teams' shared spring facility in Sunrise, Arizona.