Pitcher Bartolo Colon cut by Rangers, could rejoin them soon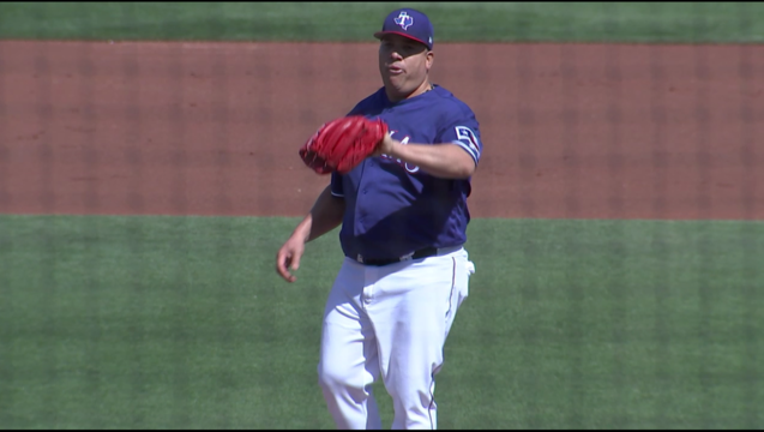 SURPRISE, Ariz. (AP) - The Texas Rangers have cut pitcher Bartolo Colon, but the popular 44-year-old could rejoin them soon.
The Rangers released Colon from his minor league contract. The team faced a Saturday deadline to either add the right-hander to their 25-man roster, cut him or pay him $100,000 to stick around for now.
Colon made five starts in spring training and had a 3.00 ERA in 18 innings. He was a combined 7-14 with 6.48 ERA for Atlanta and Minnesota last year.
Colon's contract called for $1.75 million if he pitched for Texas. The Rangers still have the option of renegotiating a new deal with Colon, and have shown interest in keeping him.