Oubre, undersized Warriors beat Mavericks 147-116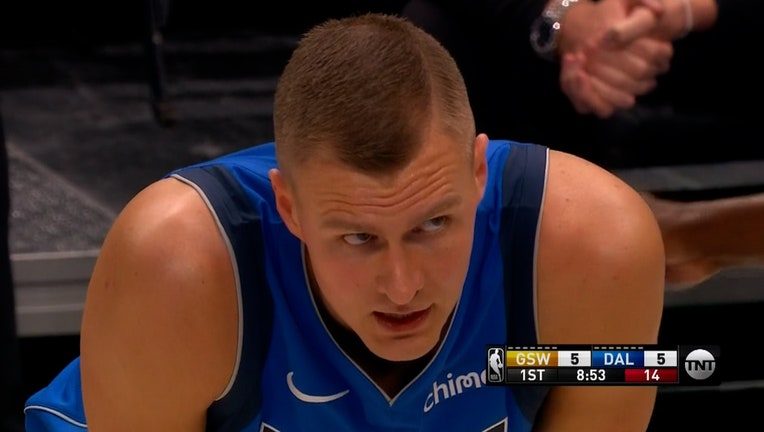 DALLAS - Kelly Oubre Jr. scored a career-high 40 points, Stephen Curry had 28 and the Golden State Warriors went small in a runaway win, beating the Dallas Mavericks 147-116 on Thursday night.
Draymond Green had 11 points and a season-high 15 assists as a makeshift center, helping Golden State get by without using any player taller than 6-foot-7 forward Andrew Wiggins due to injuries. The Warriors outscored Dallas 54-36 in the paint and outrebounded the Mavs 45-42.
Golden State took control late in the third quarter after a floater by Tim Hardaway Jr. pulled the Mavericks within 93-91 with 5:52 left in the period. The Warriors went on a 17-4 run mixing outside shooting and attacks on the rim and led 110-96 after three.
Luka Doncic led the Mavericks with 27 points. Kristaps Porzingis had 25, Hardaway added 19 and Jalen Brunson 18 off the bench.