4 North Texas high schools take home soccer state championships
Soccer teams at several North Texas high schools will return to the classroom today with medals after winning state championships over the weekend.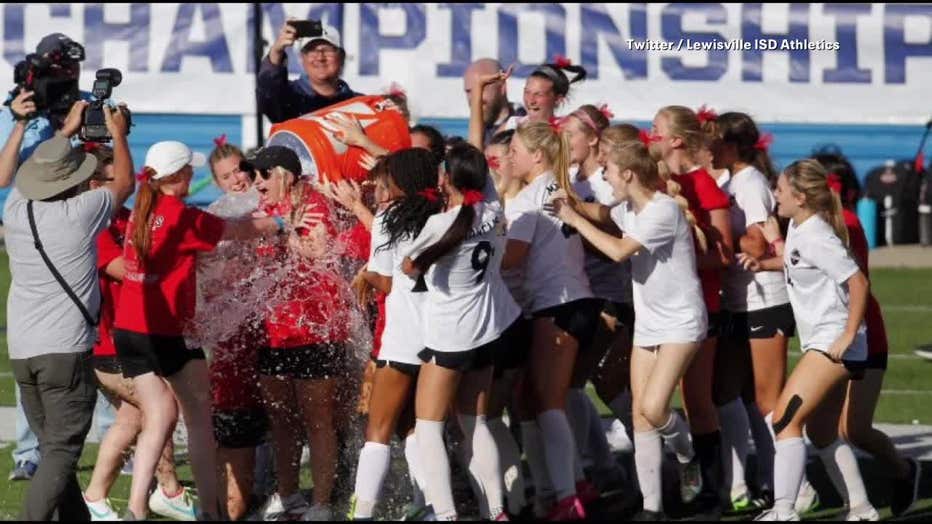 Flower Mound Marcus Girls' Soccer Team
The girls' soccer team at Flower Mound Marcus beat Fort Bend Ridge Point 2-0 to win the 6A title. It's the Marauders first girls' soccer title since 2005. Forward Bella Campos was named tournament MVP and Caroline Castans, Madi Patterson and Carys Torgesen were named to the all-tournament team.
Grapevine Girls Soccer Team
In Class 5A, Grapevine beat Frisco 1-0 to take home the hardware.  Senior Theresa McCullough was named the tournament MVP with goalkeeper Cecilia Cerone, defender Samantha Lumpkin and midfielder Rowan Truman taking home all-tournament honors.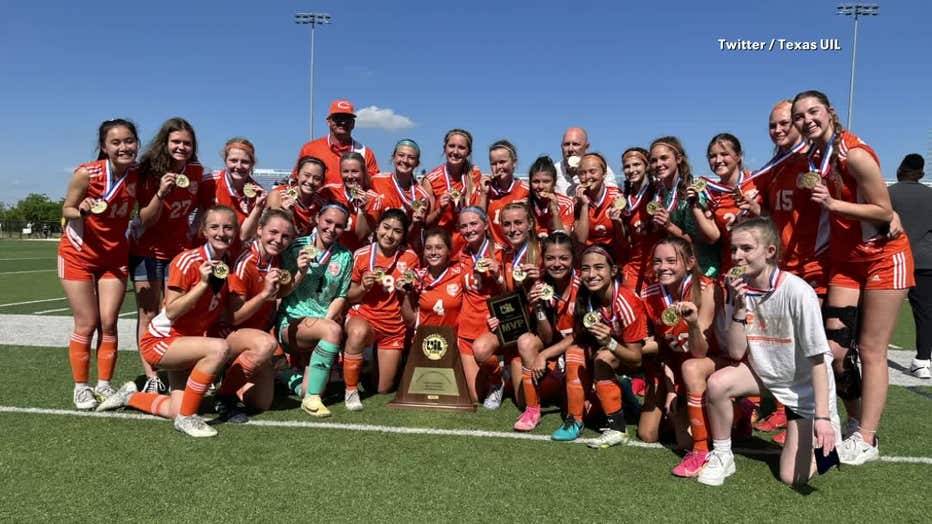 In Class 4A, Celina stomped Stephenville 8-1 for their second-straight state championship. The 8 goals is a conference record for goals in a title game. Lexi Tuite, the tournament MVP, scored 5 goals in the championship game. Celina's Brielle Buchanan, Kaitlyn Gustafson and Mia Norman also were named to the all-tournament team.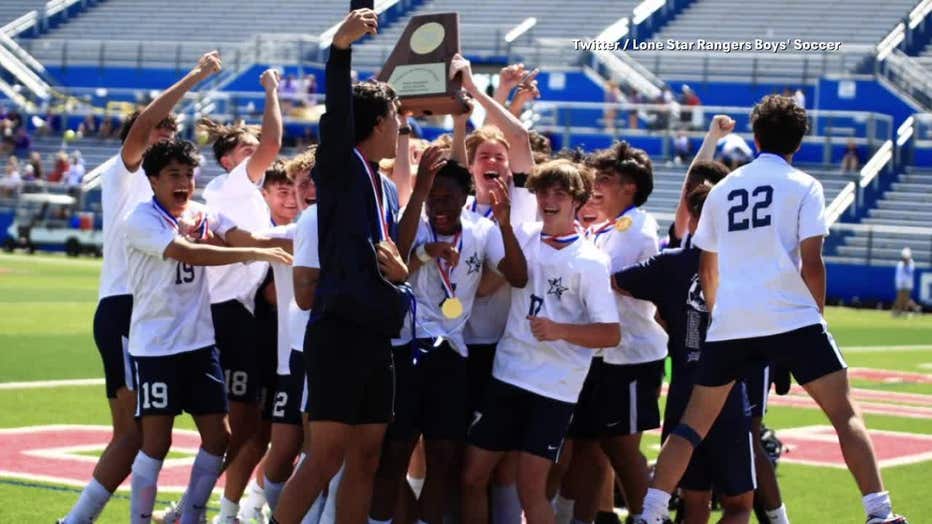 Frisco Lone Star boys soccer team
On the boys' side, Frisco Lone Star defeated El Paso Bel Air 4-1 to win the championship. Bartek Zabek was named the MVP with Tucker Eason, Matt Trouy and Jacob Wenzel named to the all-tournament team.